Violin Size Guide | Violin Lounge TV #226
The violin, viola and cello are available in different sizes. Smaller sizes are made for children (3/4 size and down) and adults for which the standard size is too large (like a 7/8 violin or cello).
It's important to select the correct size. Children can get learn wrong techniques or get injured quickly if they play on an instrument that is too large. In the video I explain exactly why the size is important.
The size of a violin is related to the arm length. The usual size for adults is 4/4. The arm length is measured from shoulder to finger tops. In the following table the size of the violin is related to the arm length and the age of the child. Confusing might be that the ½ violin is a lot bigger than 50% of a 4/4 violin.
4/4 violin armlength 60+ cm 9 years to adults
3/4 violin armlength 56-60 cm 7-10 years
1/2 violin armlength 50-56 cm 6-8 years
1/4 violin armlength 45-50 cm 5-7 years
1/8 violin armlength 43-45 cm 4-6 years
1/10 violin armlength 40-43 cm 3-6 years
1/16 violin armlength 35-40 cm 3-5 years
Don't follow this table blindly as it can differ in individual cases. In the video I show you two ways to check if you have the right size for your child. Put the violin under your chin in a normal violin hold and stretch your arm under the violin. The violin must not be so long that the scroll is in your hand. The scroll must reach until your wrist or lower. Another way is to fold your hand around the scroll and the left elbow must still be curved and not stretched.
If you are an adult and you are not comfortable with a 4/4 violin, you could consider switching to a 7/8 or even a 3/4 violin. Note that there is less choice in instruments of smaller sizes and that the sound will (most of the times) not be as big as a 4/4 violin.
I hope I have clarified those strange sizes for you and that it's clear to you what size is best for yourself or your child.
Is this video helpful to you? Please let me know in the comments below! If you like it, share it with your friends!
Love,
Zlata
PS: Do you have questions or struggles on violin or viola playing? Post a comment below or send an e-mail to info@violinlounge.com and I might dedicate a Violin Lounge TV episode to answering your question!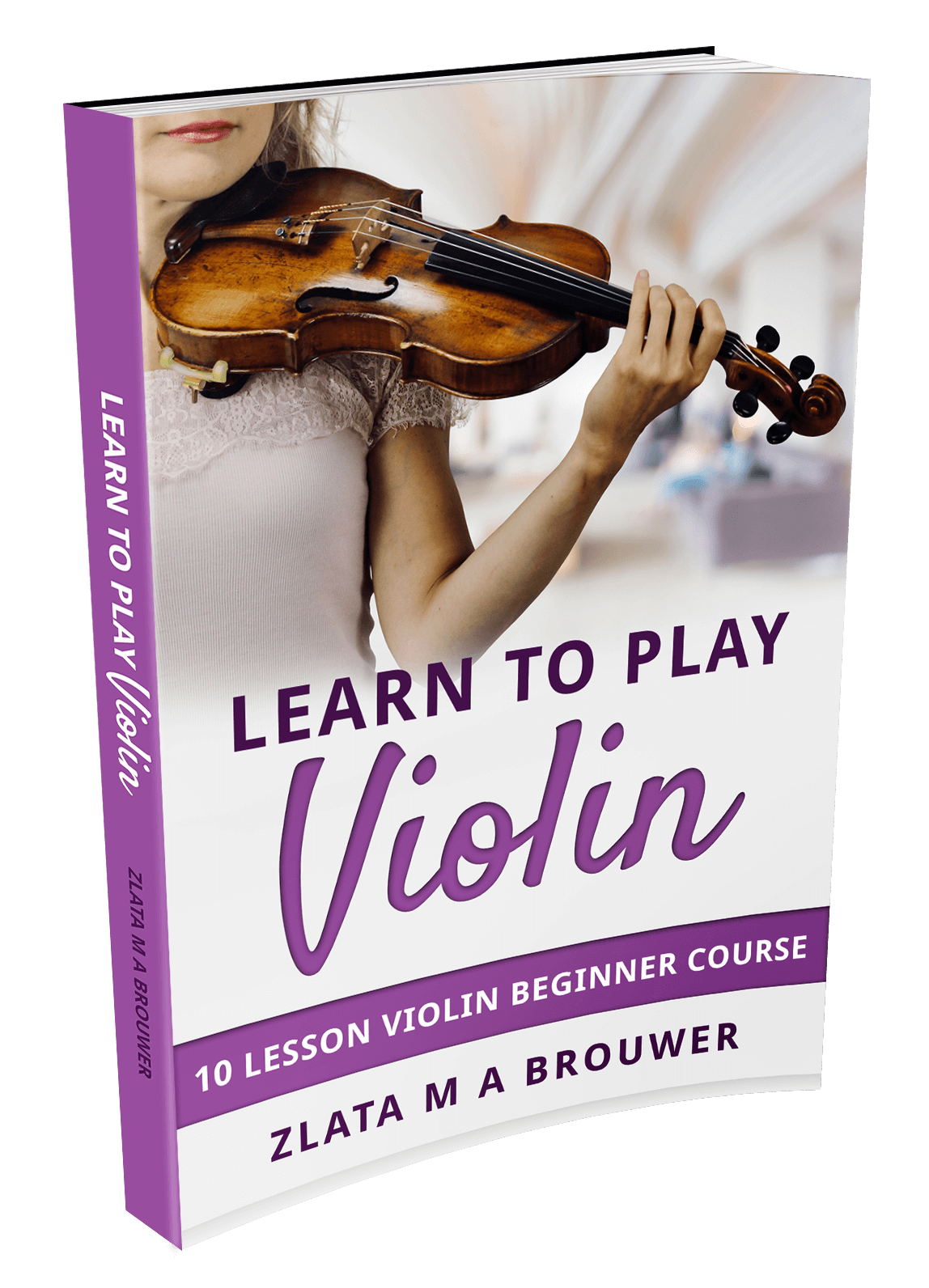 I take you from scratch step by step to your first violin concerto including 40 videos, sheet music and violin tabs.