How to Play 'Oh Holy Night' on the Violin | Violin & Viola TV #213
Don Lockhart from Cumberland (Maine) has requested this tutorial on 'Oh Holy Night' on the violin.
Watch this video and I will walk you through this piece:
Do you want to learn more Christmas songs? Here are some more…
Did you like learning to play this piece? Is this video helpful to you? Please let me know in the comments below! If you like it, share it with your friends!
Love,
Zlata
PS: Do you have questions or struggles on violin or viola playing? Post a comment below or send an e-mail to info@violinlounge.com and I might dedicate a Violin & Viola TV episode to answering your question!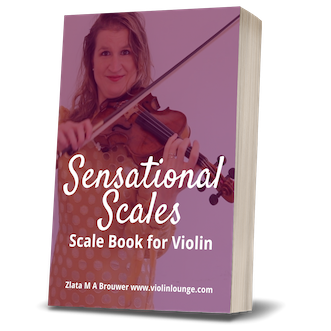 Sensational Scales is a 85 page violin scale book that goes from simple beginner scales with finger charts all the way to all three octave scales and arpeggios