Improve Your Violin or Viola Playing with a Toilet Roll
Do you know you can improve your violin or viola playing with a toilet roll? You can do various exercises with one and I use it a lot when teaching my private students.
Use a toilet roll to learn to bow straight.
You can hold the toilet roll on your shoulder or hold it exactly in the place you would normally bow on the violin or viola. When you bow through the toilet roll, it forces you to bow straight. You will feel when the bow doesn't go straight and you can develop a reliable feeling of bowing straight. This can dramatically improve your tone and bowing technique.
You can let the bow rest on it's hair inside the toilet roll. This w0n't damage your bow. Don't lift the bow, because the exercises won't be effective if you do.
Another variant of this exercise is to bow in the string as you are used to. Have someone else hold the toilet roll for you in the direction of the bow stroke. In this exercise you bow on the string as well as through the toilet roll. I do this with my students as they can feel how to bow straight while playing a piece and hearing the sound they make. The disadvantage of this variant is that you can't do it alone (as you see in the video).
Use a toilet roll to keep your left wrist straight.
When your left wrist tends to sag (is that the right word?) while holding the violin or viola, you can practice playing with a straight wrist using a toilet roll. Hold the toilet roll between your left hand and your violin or viola. Please watch the video to see exactly what I mean by this.
When the toilet roll falls on the ground while trying this, consider buying a Wrist Rascal (click here for my interview with the inventor).
Is this video helpful to you? Please let me know in the comments below! If you like it, share it with your friends!
Love,
Zlata
PS: Do you have questions or struggles on violin or viola playing? Post a comment below or send an e-mail to info@violinlounge.com and I might dedicate a Violin Lounge TV episode to answering your question!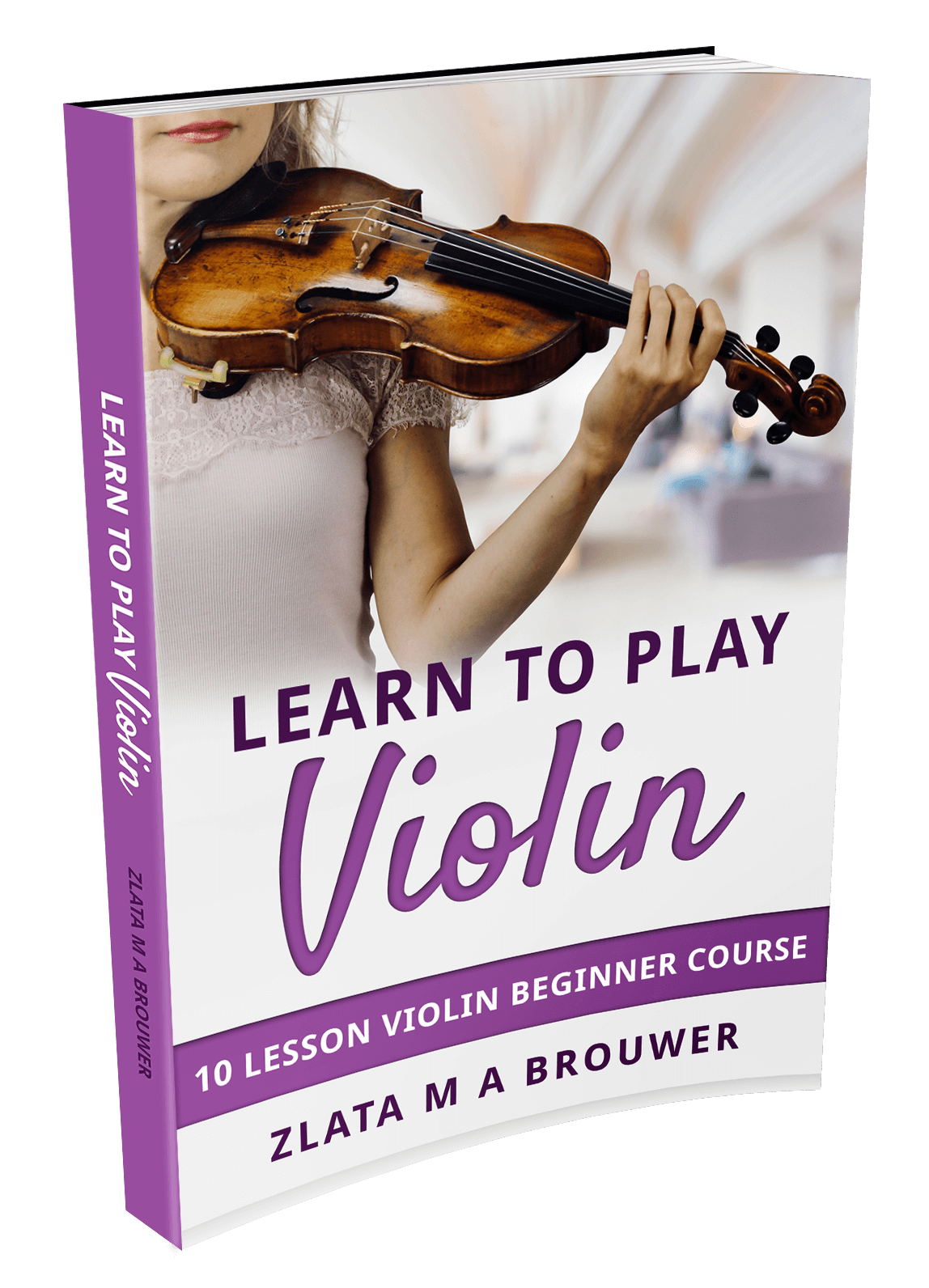 I take you from scratch step by step to your first violin concerto including 40 videos, sheet music and violin tabs.