Should You Stand Up or Sit Down when Playing the Violin or Viola?
Should you ALWAYS stand up straight when practicing the violin or viola? Is it bad to practice sitting down?
Lots of teachers tell their students to always stand while playing and not sit down. I'm one of them. The reason for me isn't that it's impossible to sit down while playing.
Most students have a straight back when they stand up. Also they are more alert when they are standing. When they sit down they tend to slump (is that correct English?).
When you sit up straight on a chair that is not too soft, you can play just as well as you do standing up.
If it would be bad to sit down while playing… trust me, all professional orchestra's would stand. The fact that they all sit down, proves that you can play just as well sitting down as standing.
I practice a lot sitting down. I just can't stand up for hours every day, because my legs and feet start to hurt quite soon.
Sometimes I use a chair, but sometimes I use a training ball (like this one, click here). These are bouncing balls for adults (yes, have fun!). A training ball gives you all the advantages of standing, while not standing. Your back will be automatically straight (otherwise you will fall of the ball), the ball moves all the time which keeps you alert and your blood circulating.
If you struggle with playing while sitting down and standing up is too tiring for you? Get yourself a bouncing ball in the right size.
Is this video helpful to you? Please let me know in the comments below! If you like it, share it with your friends!
Love,
Zlata
PS: Do you have questions or struggles on violin or viola playing? Post a comment below or send an e-mail to info@violinlounge.com and I might dedicate a Violin Lounge TV episode to answering your question!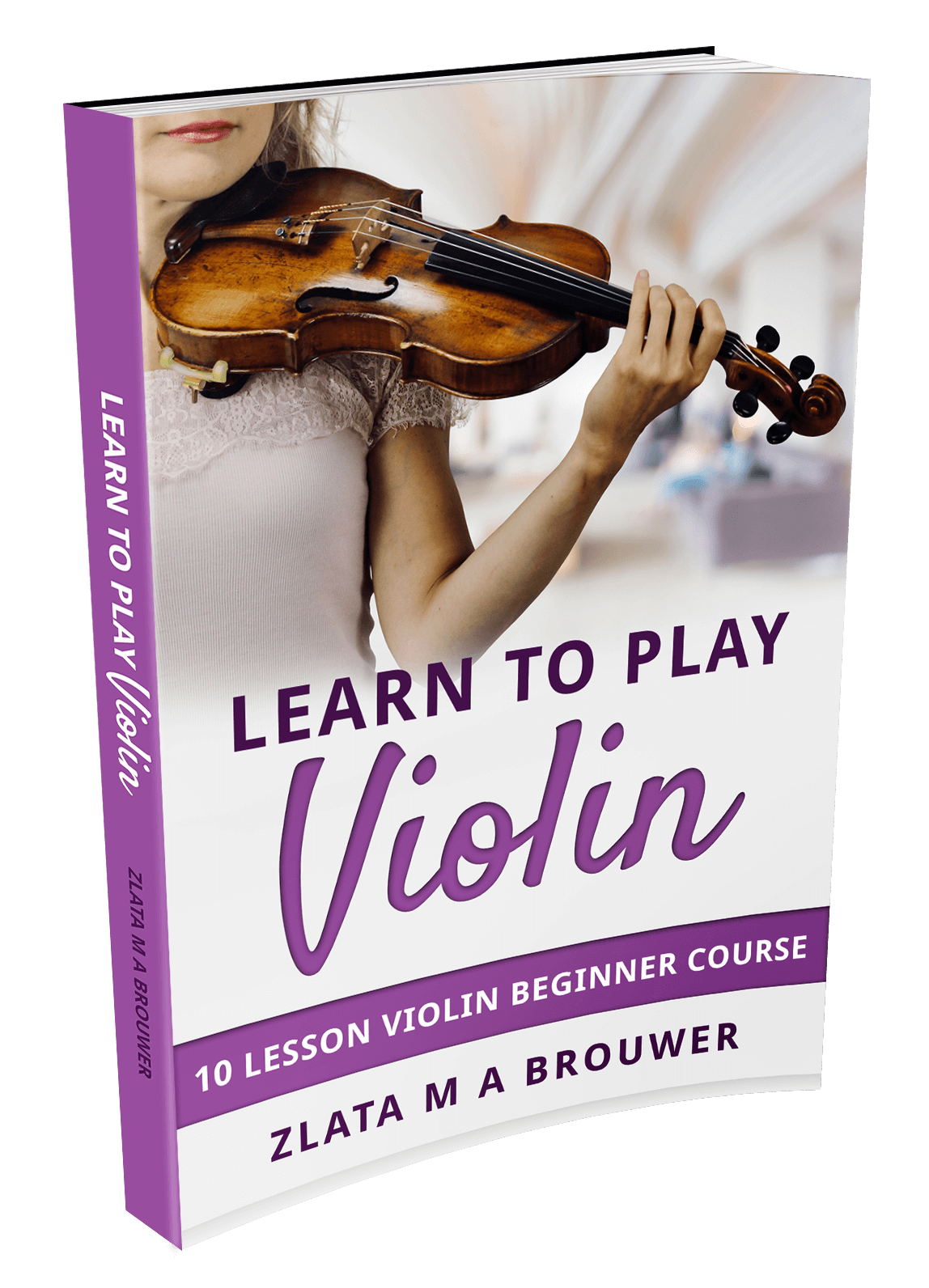 I take you from scratch step by step to your first violin concerto including 40 videos, sheet music and violin tabs.