How to ReStart Playing the Violin or Viola and Get to Your Old Level as Fast as Possible
When you just picked up the violin or viola again after a long time or you are planning to restart playing, this is the right video to watch!
In this video I will teach you how to get to your old level as fast as possible.
Perhaps you have played the violin or viola as a child or teenager and you stopped. Perhaps now you have the time and space to start playing again. Perhaps you are retired and haven't played for decades or you just stopped for a couple of years.
You might have already picked up your violin or viola and think… What have I started? It can seem hopeless now, but you will be surprised how fast you can get back to your old level.
For the technique I teach in the video it doesn't matter how long you haven't played. The concept will be the same, although the exact execution will be individual. Here are the steps that work best:
1) Write down what you still can do on the violin and viola and know. Did you forget how to read notes and do you need to work on some theory too? Do you still know the basic technique of the violin or viola? Make a clear picture of where you are right now based on trying some things out and playing some things through.
2) Make a clear picture of where you were when you stopped… This is the level you would want to get at as soon as possible, so you can continue from there.
3) Check your violin or viola set. See if there aren't any cracks in the soundboard. Check if the soundpost and the bridge are still standing up straight. Check if there is enough hair on your bow. Of course you can visit a violin shop to have an expert check this and perhaps do some maintenance or repairs for you.
4) Do the maintenance that you have to do anyway. When you haven't played for some years or longer, these are the things you probably have to do: your bow needs a rehair, you need to soap your pegs (click here for a tutorial video), you need to replace your strings (click here for a tutorial video) and get yourself a new piece of rosin (buy here).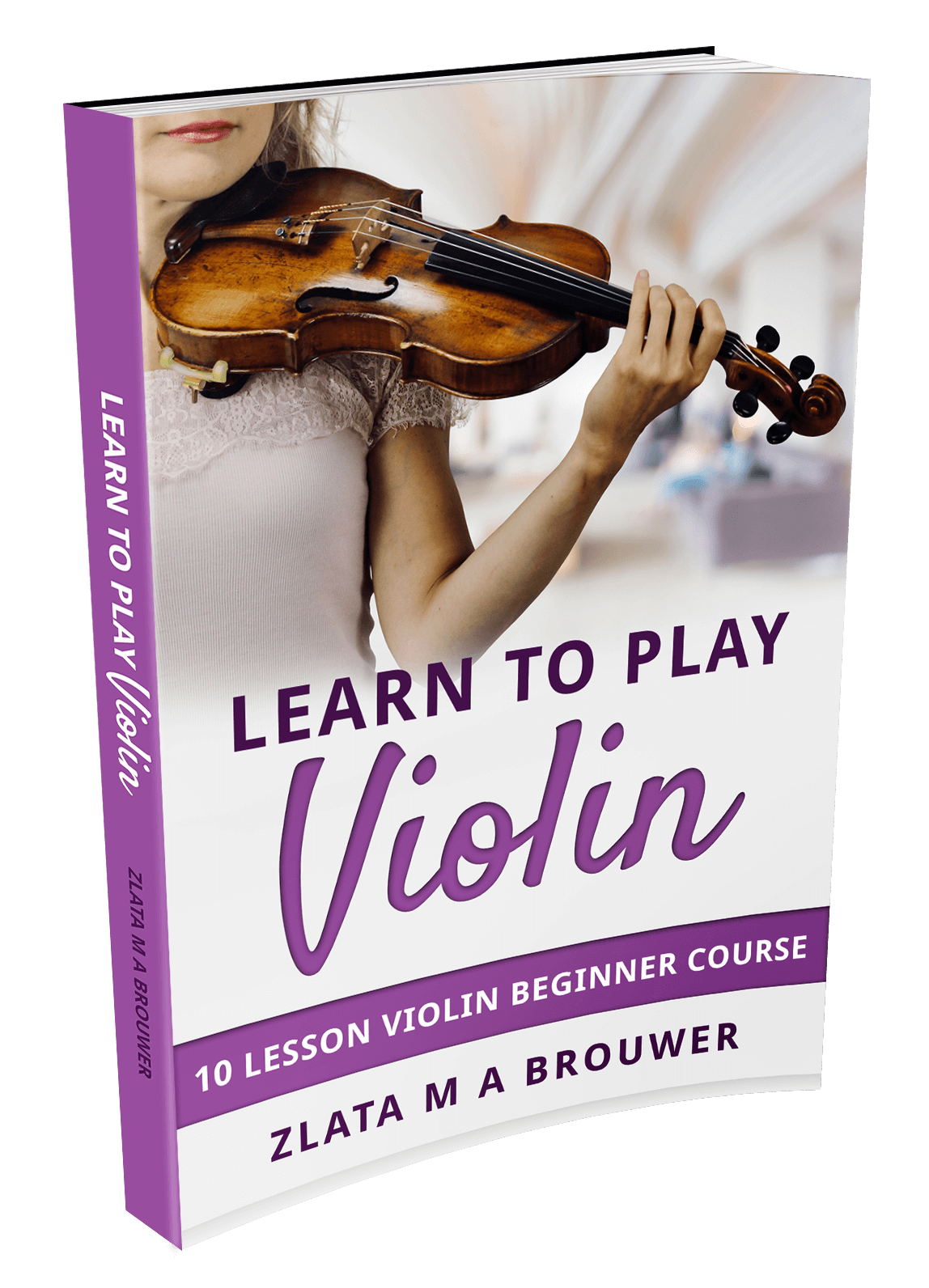 I take you from scratch step by step to your first violin concerto including 40 videos, sheet music and violin tabs.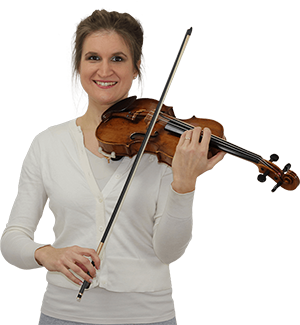 Hi! I'm Zlata
Classical violinist helping you overcome technical struggles and play with feeling by improving your bow technique.
 5) Take one or more private lessons to get you started quickly. 
6) Together with your teacher, make a package of scales, etudes and pieces of different levels that is logically put together. Set a realistic goal for the next year. Talk with your teacher about a realistic goal and the genres of music you would like to play. Adjust this practice package to it.
7) Find the time to practice daily. I understand that, certainly as an adult, you might be busy with so many things. However, when you picked up your instrument it's important to make some time for it every day. Your practice session doesn't have to take up a lot of time.
8) Practice in chunks of 10 to 20 minutes. You probably can find somewhere in your schedule 10 minutes to practice. When you manage to practice 10 minutes a day, you can make this practice session longer until you practice as long as you like.
9) You need to share your passion to stay passionate. When you don't have connections to a teacher, other players or an orchestra playing the violin or viola can be very lonely. It can be hard to find the motivation. Find a teacher, practice partners, an ensemble or orchestra as soon as possible. Make time for this and make it a priority.
10) Be in the good practice circle. You can be in the circle where you practice a lot, meet music mates, get improvement and get back to your old level quickly. This is very motivating and keeps you going with ease. You can also be in the circle where you skip practicing a lot, are disappointed by your progress, don't seem to get to your old level and eventually stop.
Please apply these tips and you will be surprised how fast you can get back to your old level.
I hope this video inspires and motivates you to restart playing the violin or viola.
Is this video helpful to you? Please let me know in the comments below! If you like it, share it with your friends!
Love,
Zlata
PS: Do you have questions or struggles on violin or viola playing? Post a comment below or send an e-mail to info@violinlounge.com and I might dedicate a Violin Lounge TV episode to answering your question!