Improve your Violin Bow Control | Violin Lounge TV #305
The Thibaud exercise helps you improve the fluency and control in your bowing
By training the movement in your wrist and fingers you get a better sound
Sometimes your bow just doesn't seem to do what you want it to do
Maybe you get a bad sound, a crooked bow or bow shakes while playing. You might have a rigid bow hold and the more you try to control the bow, the more it goes out of control.
The solution is to train the strength and flexibility of your bow hand
It seems contradictive that you need control and relaxation at the same time. This is the most difficult thing of bowing on the violin.
The Thibaud exercise helps you to get control over your bowing technique
Make a short up bow at the extreme frog and a short down bow at the extreme tip. Important is that you bow straight and make fluent movements with your arm, wrist and fingers. In the video above I demonstrate this.
Make sure that the bow stroke has a healthy sound without scratches or bounces. You want to strive for a popping sound.
Perform this exercise five to nine times on each string.
Now pick up your violin, do this exercise and let me know your experiences in the comments below!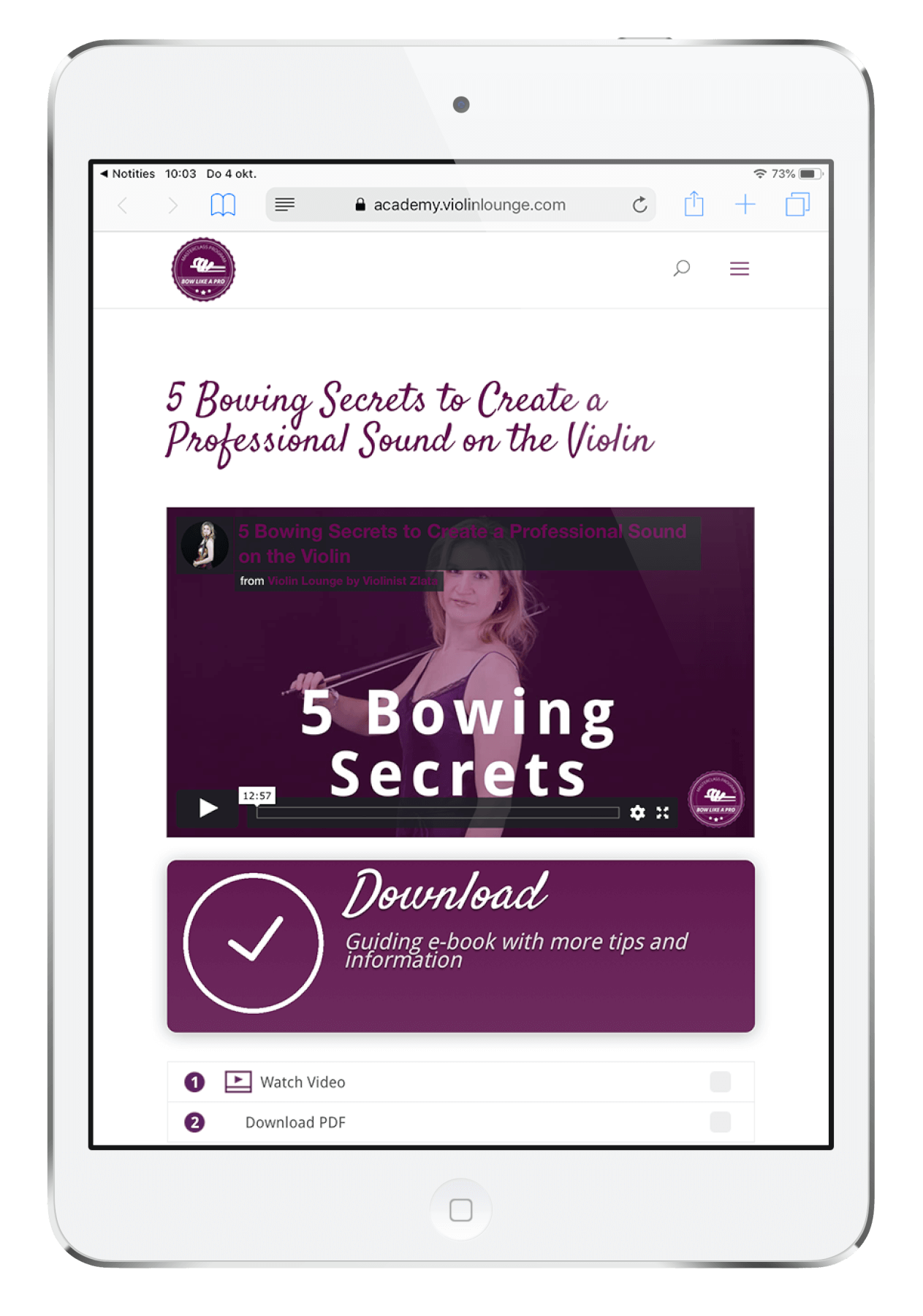 Enjoy my FREE mini Masterclass 5 Bowing Secrets to Create a Professional Sound on the Violin