How often should you tune your violin?
I got another question:
Hi Zlata, I just recently started playing the violin. Now I know how to use the bow and so far I'm getting good at it. But my question is: should I untune the violin right after I'm done using it?
How often should you tune your viola or violin?
The answer to it is: every time you practice, so hopefully everyday. And when it untuned while you practice, then you should tune it several times during your practice.
It is also good to play on a violin that is not exactly tuned
However, I read a book, unfortunately I can't remember which one, that says it is also good to play and practice on a violin that is not tuned exactly. Why? Say you have to perform late Beethoven's quartet and you are not allowed to tune in between the parts then your violin and also the instruments of the other players will untune while you are playing. You must be able to intonate and play on a violin that is slightly out of tune. And a good violinist can play in tune on an untune violin, if it is not extremely untuned. So it is also good to practice that your intonation is flexible. That you can adjust your intonation to the violin that untunes a little. Because you will need this while you are performing your instrument untunes.
So don't be too rigid about tuning your violin all the time. Some people tune it every 5 minutes but that doesn't make sense because you cannot tune your instrument every 5 minutes while you are performing can you?
Is this video useful to you? Please let me know in the comments!
Love,
Zlata
PS: Do you want to see YOUR question answered in a Violin Lounge TV episode? Post a comment below!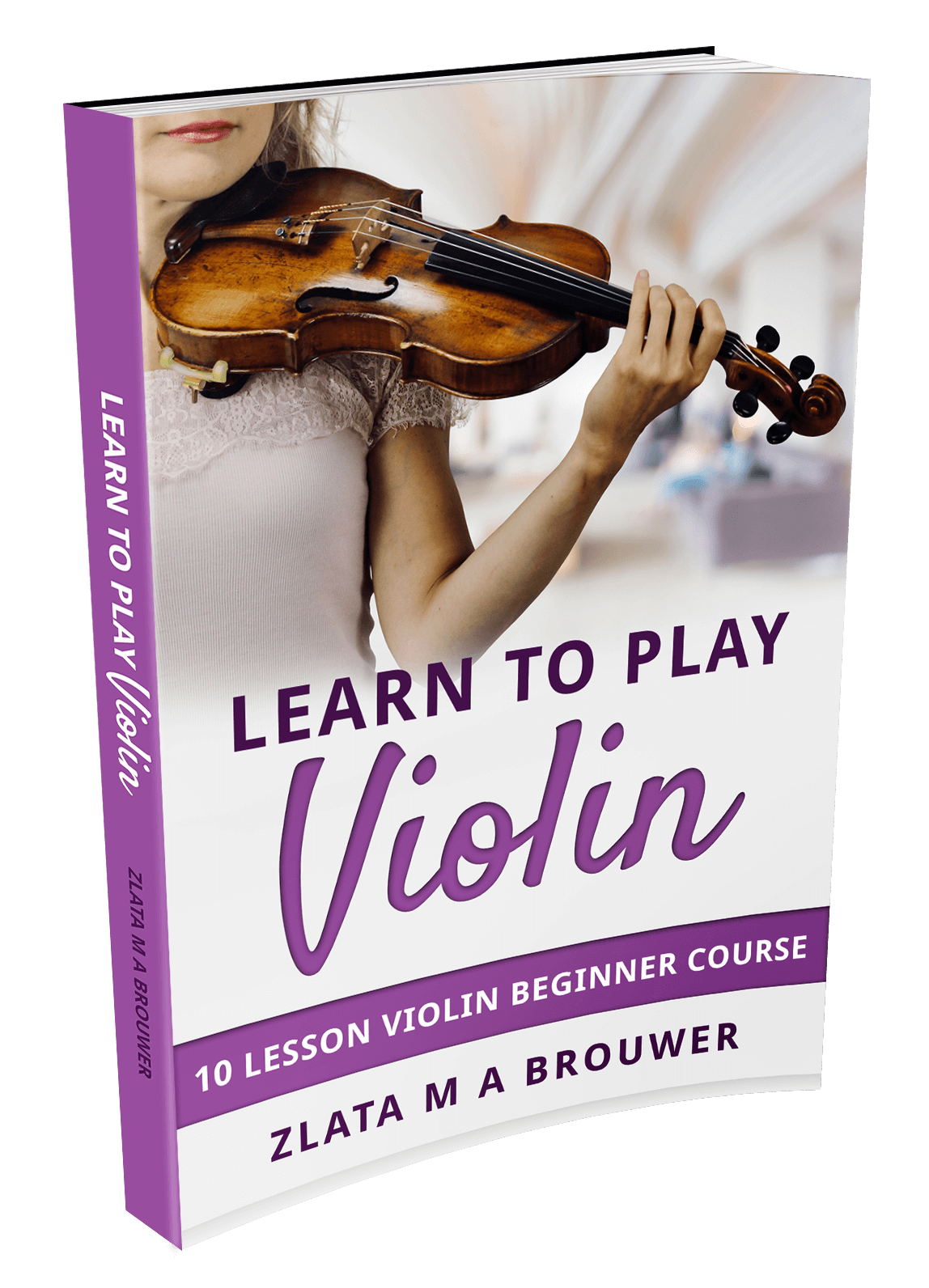 I take you from scratch step by step to your first violin concerto including 40 videos, sheet music and violin tabs.