Violin Scales: Learn the Most Common Scales on the Violin
What are arpeggios on the violin?
If you download the Sensational Scales book, you will see that every scale also includes arpeggios. An arpeggio is just a broken chord. For example: the notes of a C major chord are C, E, and G. So to play the C Major arpeggio you would play just those notes up and down the violin. There are many types of arpeggios since you can base them off of any chord.
Chords vs Arpeggios
A chord is when you play several steps (notes) of a scale (for example the first, third and fifth) together at the same time. On a guitar or a piano it's very common to play chords, but it's also possible on the violin. Did you know you can play three notes (strings) at the same time on the violin? We call this a triple stop.
On the violin chords are often played 'broken'. This means you first play the lower two notes together (double stop) and then the two highest notes of the chord or just the highest note.
An arpeggio is when you play the same notes as you would in a chord, but you don't play them at the same time. You play them one by one, for example: the first note of the scale, then the third and then the fifth. You can play this back and forth.
Chords and arpeggios have the same notes from the scale, but you play them in a different way.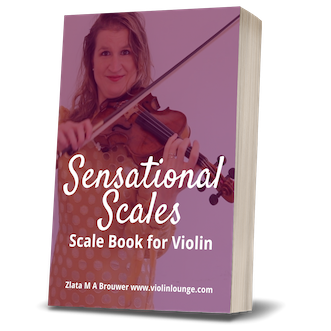 Sensational Scales is a 85 page violin scale book that goes from simple beginner scales with finger charts all the way to all three octave scales and arpeggios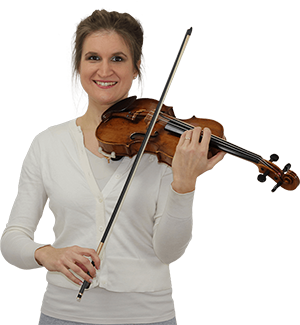 Hi! I'm Zlata
Classical violinist helping you overcome technical struggles and play with feeling by improving your bow technique.
Congratulations on learning the five most useful major scales on violin!
No matter how long you've been playing or what level you're at, improving your scales is the best step to improving your overall violin skills. After learning these five, check out Sensational Scales for comprehensive exercises and explanations of all violin scales.
What's the best violin scale book?
To practice violin scales, you need a good violin scale book. There are different ones on different levels and with pros and cons.
In this article I describe seven violin scale books, so you can decide what's the best scale book for you!