Violin Studio Tour & Twin Pregnancy & Laptop Lifestyle | Violin Lounge TV #314
In this video I show you around in my new violin studio and tell you how I found the work I love in music as an online violin teacher:
Violaaaa, this is my new home office and violin studio!
But first, let's go back in time for a very special announcement exciting announcement in my personal and professional life.
I've been doing the impossible for over six years. Running Violin Lounge teaching people all about bowing technique and vibrato, while also running a violin shop on my own, giving concerts, playing in orchestras, and giving lessons. Now the time has come for me to focus on my true passion, Violin Lounge! I'm so happy it's finally possible for me to follow my heart.
In the video I show you around in my violin shop that I closed after twelve successful years, the former Violin Lounge studio and the brand new Violin Lounge studio :).
For six years I've longed for this moment.
When I appeared to be pregnant of twins, the three Souls in my body finally had the courage to take the leap. With the creative power of life running through my veins, I finally made it possible to go for a laptop lifestyle in which I can stay at home with my kids and serve thousands of violin players worldwide with the free Violin Lounge TV lessons on this channel and coaching private students to play the violin passionately by learning ALL about bowing technique in my online program Bow like a Pro.
Read my full personal story about how I fell in love with the violin at age of seven, built and closed a successful violin shop and finally found the way to do the work I love and make money as a violinist by running my online business from home. It might inspire you to create the life you want.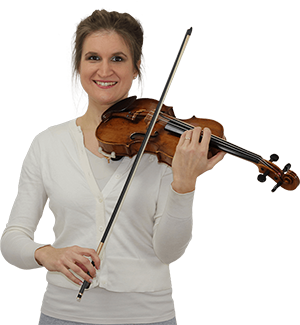 Hi! I'm Zlata
Classical violinist helping you overcome technical struggles and play with feeling by improving your bow technique.
Surprise for you: 7% discount on the beautiful violin wall mount in my video!
The beautiful background you see in the video is thanks to the wonderful Jolly music rails that hold my personal collection of violins and bows. To celebrate, I offer you a 7% coupon code to get your own Jolly violin wall mount. Follow this link and enter the coupon code violinlounge.
From this beautiful place I help you overcome your technical struggles on the violin, so you can play the music you love beautifully
I'll be recording new episodes in the coming weeks, so let me know in the comments below what you want my new videos to be about: specific violin lessons, classical music, more about my laptop lifestyle, online business etc.