Should You Use Arm, Wrist or Finger Vibrato? Or all of them?
Are you confused by the three types of vibrato?
How can you pick between these three types and develop your very own vibrato style?
Watch this video and learn! ;)
Click here to see my video with vibrato exercises I mention in this video.
Is this useful to you? Please let me know in the comments below!
Love,
Zlata
PS: Do you have questions for me on violin or viola playing? Post a comment below or send an e-mail to info@violinlounge.com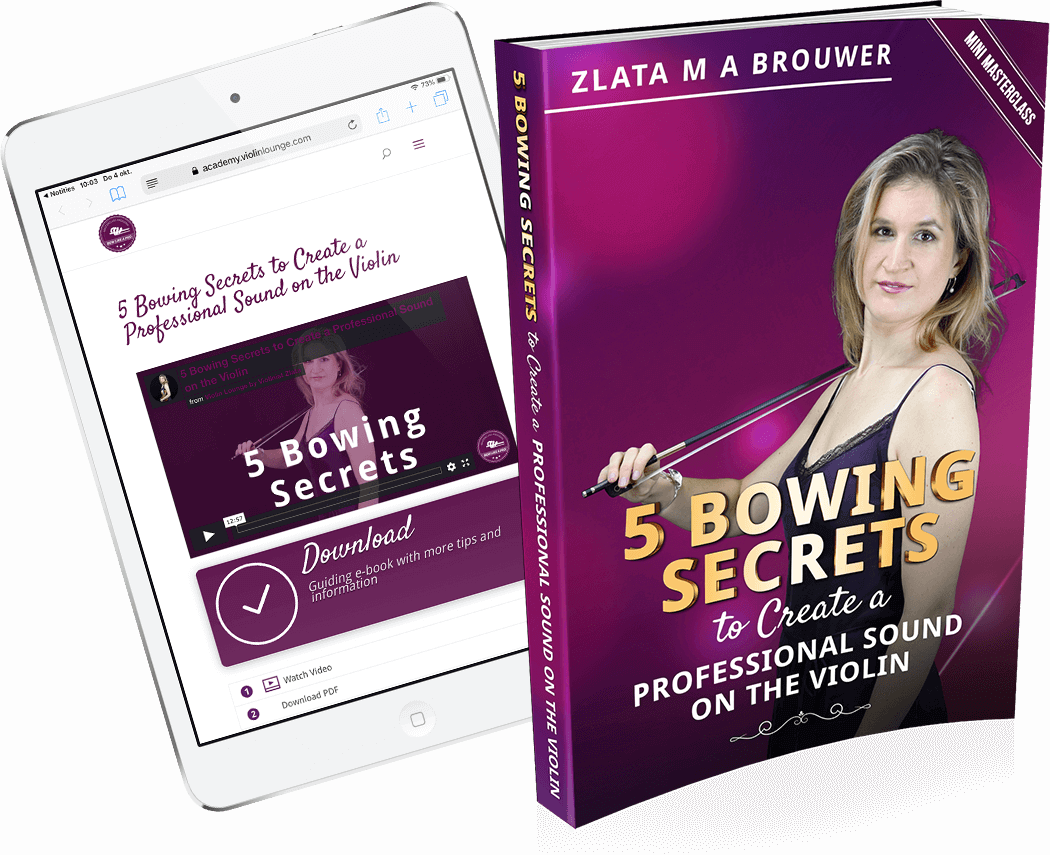 Improve your bowing technique
Enjoy the free mini Masterclass 5 Bowing Secrets to Create a Professional Sound on the Violin