Gut vs Synthetic Violin Strings | Violin Lounge TV #309
Listen if you hear the difference between modern strings and gut strings! What are the advantages of both? Which should you buy? Watch here:
In this episode, I'm going to compare gut strings to synthetic core strings
In the last couple of decades, synthetic core strings are the standard for violinists worldwide. You probably know Thomastik Dominants: one of the first popular synthetic core strings.
The centuries before that all violinists played on gut strings and a lot of people still like gut strings. Of course, gut strings are used in period performance.
While gut strings are used by various players, some say that the sound of gut strings is superior to that of other strings. Watch the video and judge for yourself what you like best.
Pirastro Eudoxa gut strings
I wanted to experience this so I bought a set of Pirastro Eudoxa strings. I LOVED the sound! It's subtle, it's warm, it's rich… but what I didn't like about gut strings, is the constant tuning. They go out of tune so often and so much that it just wasn't practical for me. Also, the lifetime of these strings wasn't very long at around 2 months.
Pirastro Evah Pirazzi Gold Strings
These are the strings that I normally play on, a combination of Pirastro Evah Pirazzi Gold G, D and A strings in combination with a No1 soft E string. Sometimes I can use a set for almost half a year depending on how much I play in that time. Their tuning stability is very good and I love their sound as well. They have more power than the gut strings, which comes in handy playing with a pianist.
Conclusion
I liked the sound and the experience with gut strings but I am sticking with the Pirastro Evah PIrazzi Gold Strings. DISCLAIMER: Of course, this is how it sounds with this specific type of gut strings, this specific type of synthetic core strings, on my violin with my playing and it can be very different with different brands, different types, different players, and on different violins.
Guide to buying violin strings
If you'd like to read a lot more about violin strings, what they're made of and see a lot more string reviews, check out this violin string buying guide.
So what type of violin strings are you playing on?
Leave a comment below!
Violin strings featured in this video:
Most valued features of gut violin strings:
warm subtle sound

soft feeling under the finger tips

tuning stability
Most valued features of modern violin strings:
warm powerful sound

soft feeling under the finger tips

tuning stability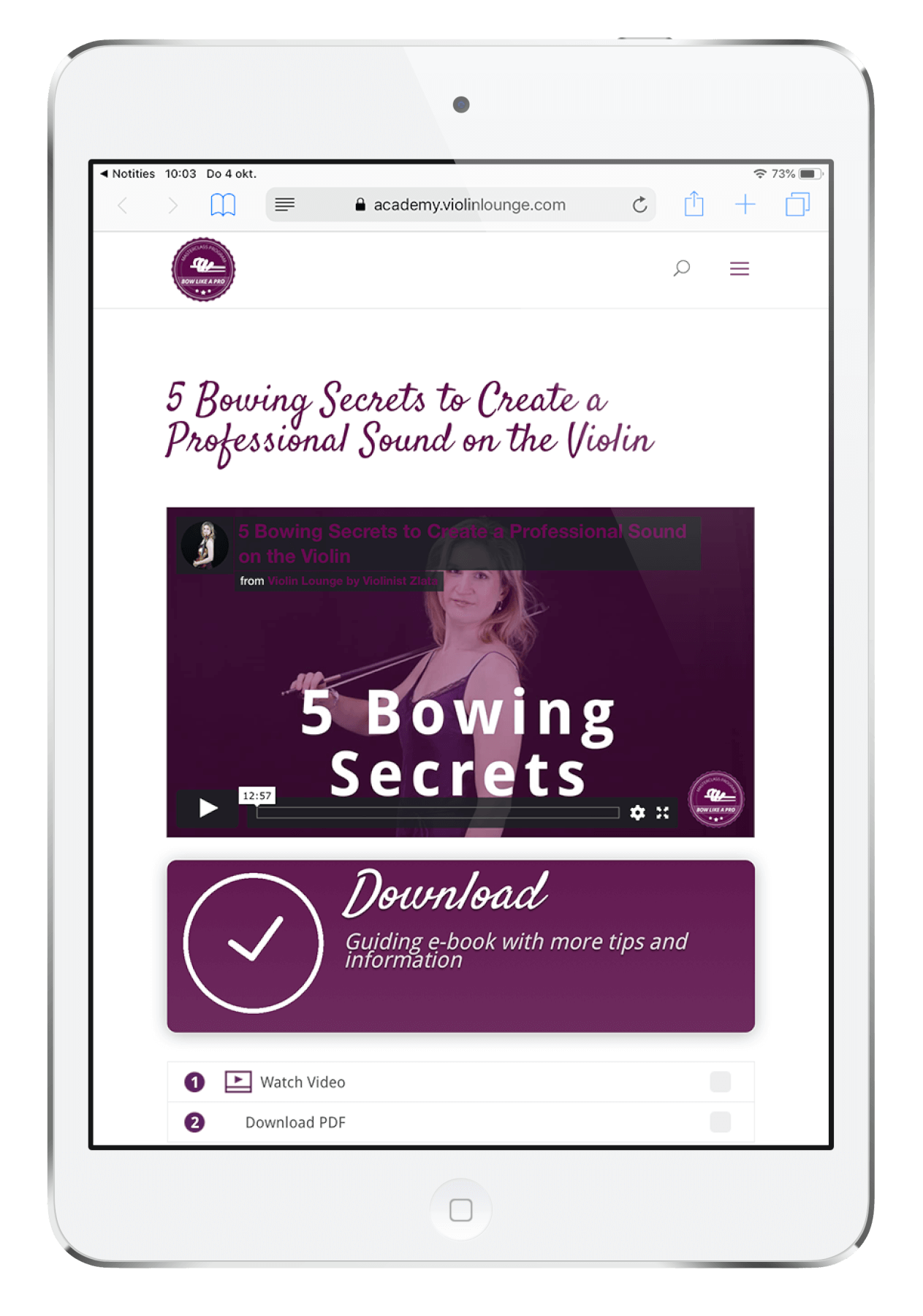 Enjoy my FREE mini Masterclass 5 Bowing Secrets to Create a Professional Sound on the Violin