How to Play in Tune Right from the Start | Violin Lounge TV #232
Before I explain how you can play in tune on the violin right from the start, I will first explain why you would want that.
This video is inspired be an e-mail conversation I had with one of my followers. He wrote that his wish was to first learn as many notes and scales on the violin as fast as possible and that 'playing in tune will come later'.
That's a way to develop a very sloppy technique that's very hard to correct in the future. You might have to start all over again and it will be even harder than starting from scratch. 
Please remember practice doesn't make perfect… it just makes permanent.
Practice makes permanent. 
If you play on the whole fingerboard without minding the intonation (playing in tune), than you will not only NOT learn the right technique, but you will learn a wrong technique. You'll make the wrong spots and the out of tune notes permanent.
This is why it's important to try to play in tune right from the start and to be very precise while practicing. Yes, this means that you will learn all the notes on the violin much slower, but the end result is worth it. You will have a good technique, a beautiful tone and you will play in tune.
Here's how to play in tune right from the start…
First develop a decent basic bowing technique. If you can't get a nice sound of your violin, don't start playing with your left hand fingers just yet. Practice on open strings until you can produce a nice sound consistently.
When you are ready to begin with the fingers, start with the basic frame where your second and third finger are close together. There is some space between your first and second finger and your third and fourth finger. In this frame you learn the one octave major scales of G, D and A… all starting on open strings.
Don't learn all fingers at the same time. Start with the first finger. Once you can consistently play the first finger in tune, you can use it as a foundation for the second finger. The third finger is learned by placing it very close to the second finger. Take about one to two weeks per finger.
You see how important it is to follow a step by step curriculum?
If you want to learn the good technique right away and don't want unnecessary detours, the Violin Lounge Academy will offer you structure and curriculum right from the start. You will learn in a fun and interactive way and in different ways simultaneously.
Within the Violin Lounge Academy you will find the course Violin Lounge Basics amongst many other courses. My students get great results from it and even advanced students benefit from the basic lessons. Violin Lounge Basics teaches how to play the violin from scratch, holds your hand, tells you exactly what to practice, in what order and how. The results is a good basic technique on the violin. If this sounds interesting to you, click here to read more.
Is this video helpful to you? Please let me know in the comments below! If you like it, share it with your friends!
Love,
Zlata
PS: Do you have questions or struggles on violin or viola playing? Post a comment below or send an e-mail to info@violinlounge.com and I might dedicate a Violin Lounge TV episode to answering your question!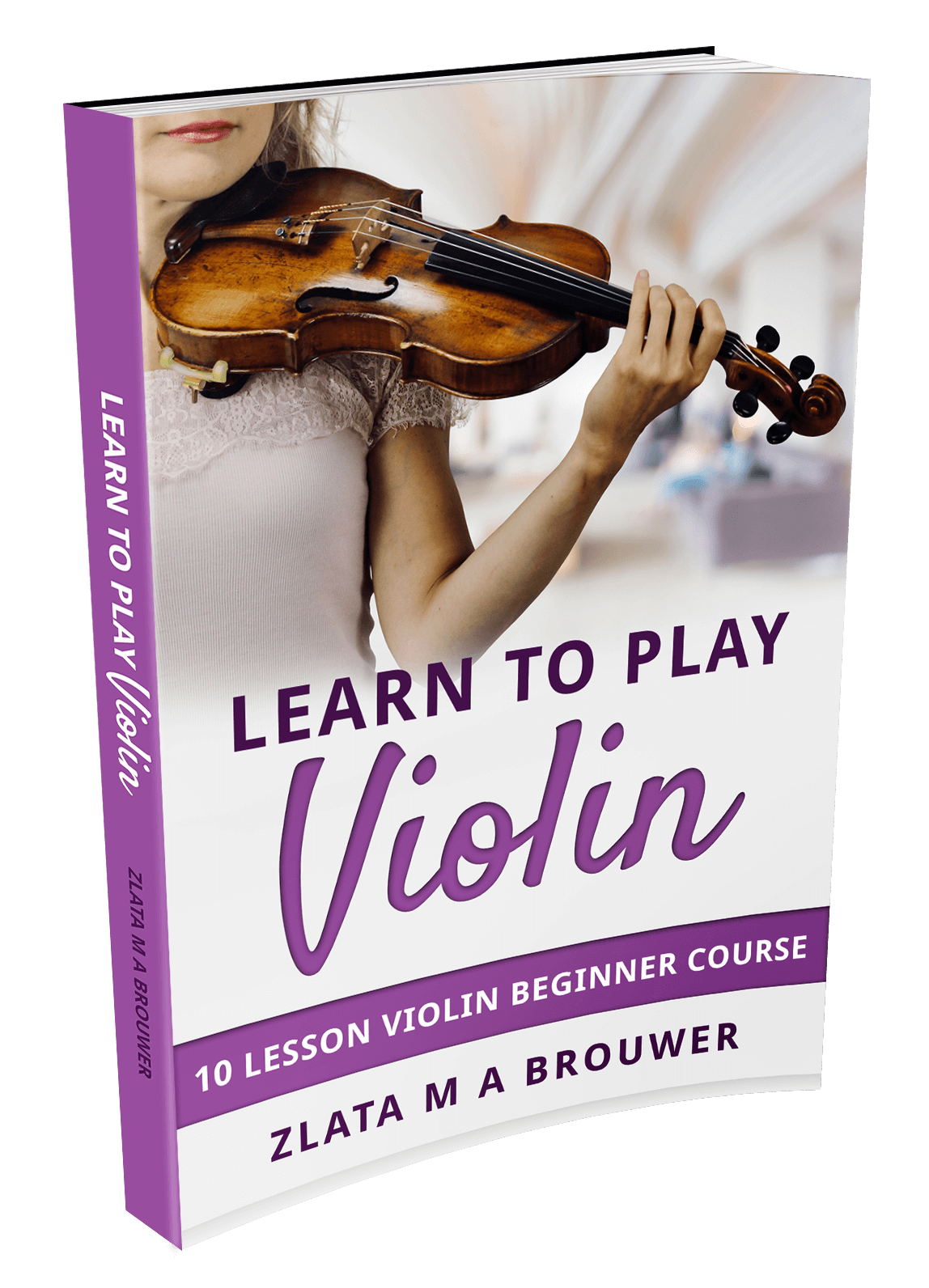 I take you from scratch step by step to your first violin concerto including 40 videos, sheet music and violin tabs.