How to organize your sheet music | Violin Lounge TV #230
In this episode I comment on a video sent in by a viewer who wants to improve her vibrato as a beginner violinist
I'll teach you how to loosen up your wrist, so you can create a beautiful sounding vibrato and control it's tempo
Tape your orchestra scores together in one row
In this way (I show it in the video) you are flexible in using it as a book or looking at 3 or 4 pages at the same time and you can always change the spot where you turn the pages.
This works well for orchestra scores and other long pieces, like concerto's.
Put your loose sheet music in a binder with paper sleeves
If my students have a lot of loose pieces of music, I recommend putting everything in a binder.
You can make separate binders for separate ensembles, so you always have the right music with you. For gigs I've got lots of short pieces for different ensembles. Putting them in separate binders organized by composer and title, makes it easy to find the right piece.
If you want to look at 3 pages in a row, you can tape the third page to the paper sleeve.
Always organize your sheet music in the binder in such a way that you avoid turning pages as much as possible.
Have a good music stand
You should be able to place three or four pages in a row, so you can avoid turning pages. Also make sure you have a solid music stand, that won't collapse under the weight of your binder.
I hope these tips come in handy for you.
Is this video helpful to you? Please let me know in the comments below! If you like it, share it with your friends!
Love,
Zlata
PS: Do you have questions or struggles on violin or viola playing? Post a comment below or send an e-mail to info@violinlounge.com and I might dedicate a Violin Lounge TV episode to answering your question!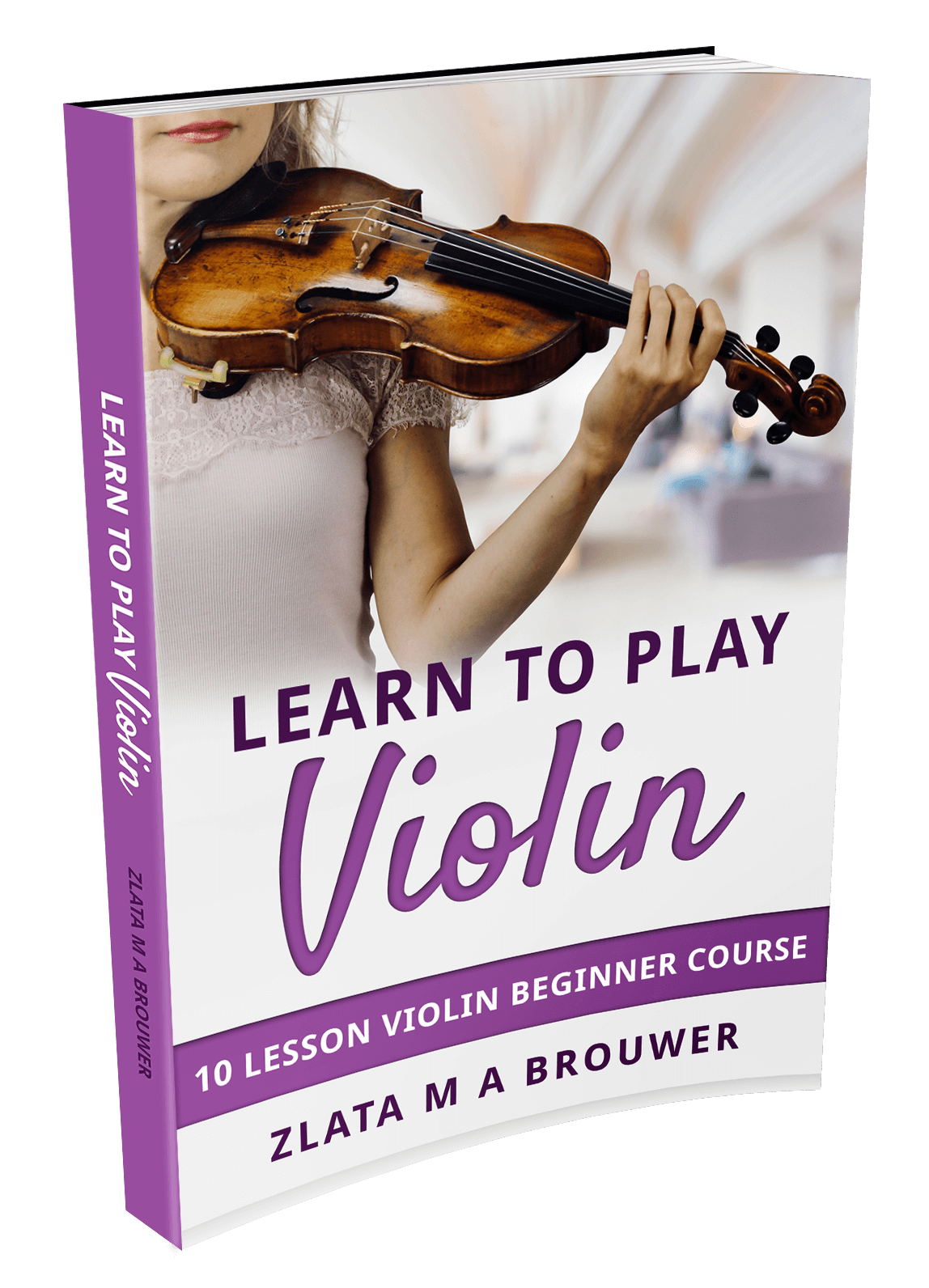 I take you from scratch step by step to your first violin concerto including 40 videos, sheet music and violin tabs.