4 Practice Tips to Play Fast on the Violin
How NOT to play that fast passage sloppy
First it's important to know where you are now and where you need to go
Most of the times, when you can't play something fast, it means that you can't really play it at the moment. First see at what tempo you can play it accurately and practice it in a slow tempo.
Determine what the metronome tempo is in which you can play the passage correctly.
Now determine at what metronome tempo you need to play it.
Tip 1: Increase the metronome tempo by 4 to 6 beats per minute per day
Once you can play the passage correctly in a low tempo, slowly speed up the tempo. However, don't use this as the ONLY way to practice.
Tip 2: Play in the original tempo, but pause every four notes
Divide the passage up into groups of three or four notes. Play those notes in the original (high) tempo and pause after it. In this way you discover exactly with which notes you still have problems.
Tip 3: Play with rhythmical variations
Play the passage in a different rhythm to gain control. Perhaps it's counterintuitive to you to play it 'incorrectly' but this really trains your motor skills to be able to play it regularly and quickly. Also play around with different bow strokes, like slurs.
In the video I give you some suggestions, but feel free to be creative and make up your own. This makes practicing fun!
Tip 4: Play with different accents
Play an accent on every first, second, third or fourth note of the four. This gives you control over the bow and improves the coordination between your left and right hand.
Let me know in the comment which practice strategy works best for you!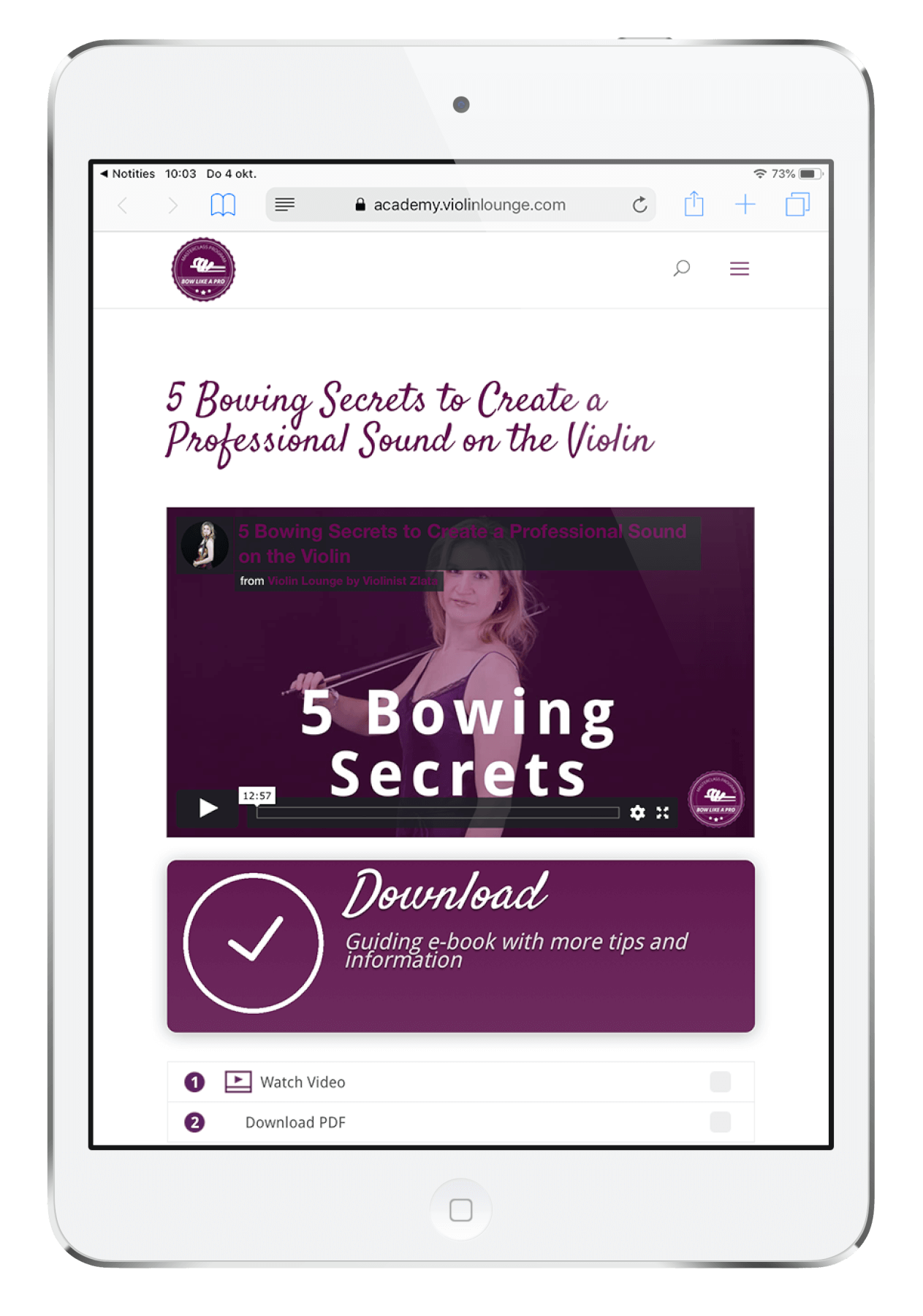 Enjoy my FREE mini Masterclass 5 Bowing Secrets to Create a Professional Sound on the Violin