How to Play the Theme from Mendelssohn's Violin Concerto | Easy Tutorial + Sheet Music | Violin Lounge TV #220
This arrangement started of as a joke…
One of my students is an adult beginner and he was wondering how long it would take to play Mendelssohn's violin concerto. This is his favorite piece and he dreams to play it one day. He just started to play the violin some months before that. I told him that it would take him certainly ten years… if he's lucky.
He kept asking for it and if he could perhaps play parts from it… so I made a deal with him: I make an easy violin arrangement of the famous melody of this concerto if he would play it at the coming student's concert. Yup, if I say I want to make deal with a student, they become a little nervous.
For the purists amongst you this must be horrible. I've done my best to make an arrangement of this melody that is as easy as it possible can be for beginner violinists. It's just for fun!
It might confuse you that this arrangement is in B minor instead of E minor, but I arranged it in this key so it would be easier to play for beginners. In this key you will not encounter much notes that you haven't learned yet. And of course the melody is way lower in pitch than the original, so it's playable for those of you who haven't learned positions yet.
Here's the video that teaches you how to play this melody. It explains the rhythm and how to play the notes that you might not have learned if you are a beginning player. Below it you will find a link to the sheet music for you to download and print.
I hope you like playing this melody!
Is this video helpful to you? Please let me know in the comments below! If you like it, share it with your friends!
Love,
Zlata
PS: Do you have questions or struggles on violin or viola playing? Post a comment below or send an e-mail to info@violinlounge.com and I might dedicate a Violin Lounge TV episode to answering your question!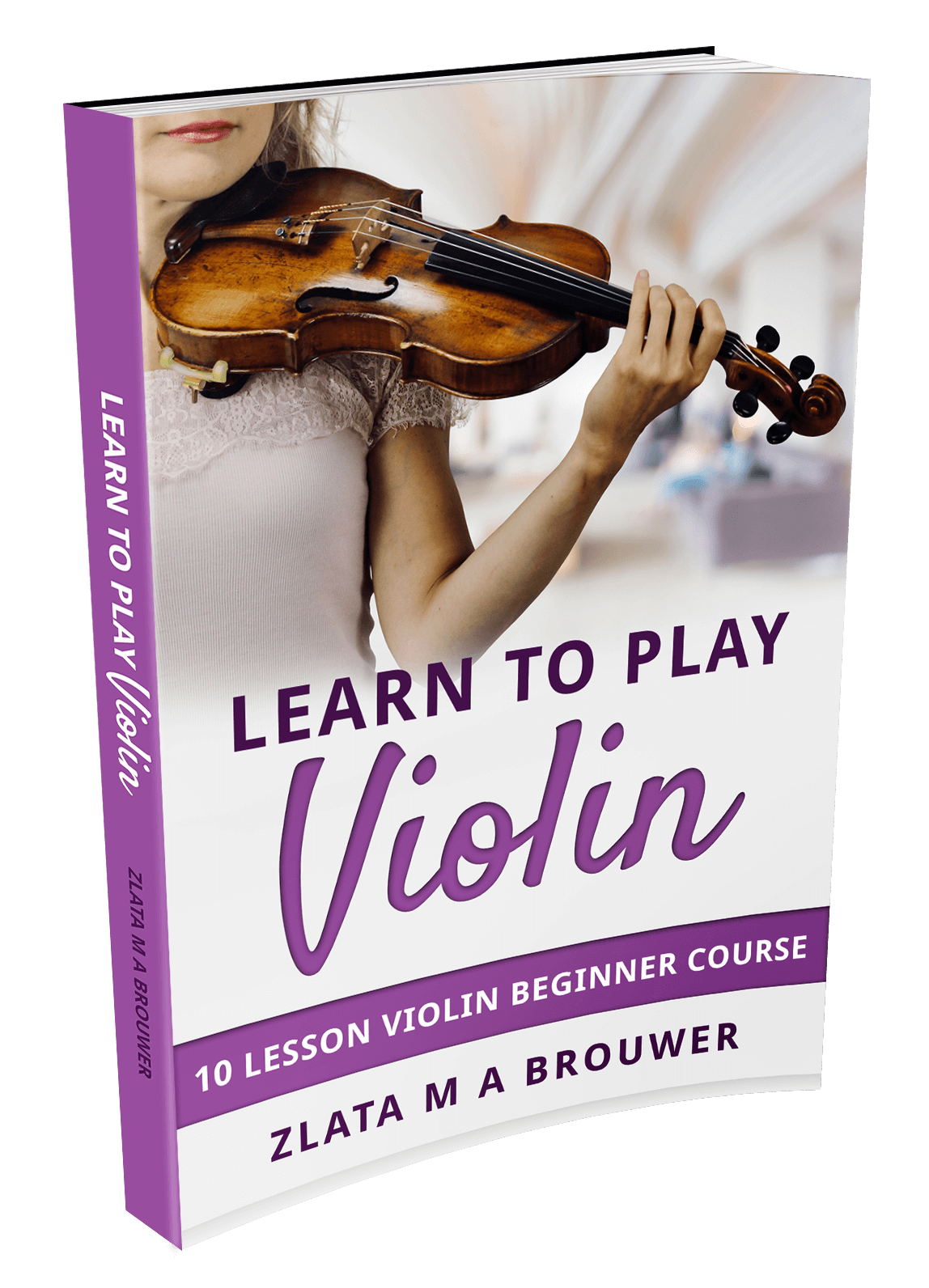 I take you from scratch step by step to your first violin concerto including 40 videos, sheet music and violin tabs.