Gigue from Bach's Partita in E Major – Video Exchange | Violin Lounge TV #259
In this episode I do a video exchange with Anne about the Gigue from Partita nr in E major by JS Bach BWV 1006
The lesson is about bowing, string changes and bow division to sound better and cleaner.
Anne has asked me how to avoid hitting open strings that don't belong, what part of the bow to use and how to solve a scratchy sound.
I give her tips about string changes: make a very small movement using your wrist and fingers rather than your whole arm. I give some exercises on open strings that you can apply to this piece and other pieces.
Sounding scratchy happens when your movements are too large and perhaps a little uncontrolled and the tempo is high with a lot of string changes. Improving the technique of your string changes and making smaller movements, will clean up your bowing technique.
Anne plays in the middle of the bow. She doesn't have to go further to the frog. She could even experiment with playing above the middle, which is the best spot to transfer weight from your arm in to the bow.
I also give some tips about adding dynamics, which will make the performance more expressive and interesting.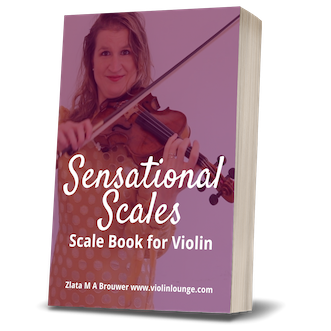 Sensational Scales is a 85 page violin scale book that goes from simple beginner scales with finger charts all the way to all three octave scales and arpeggios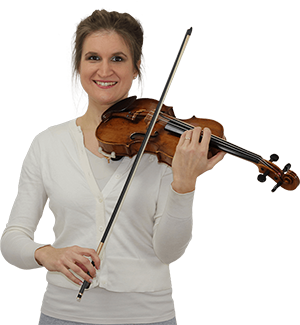 Hi! I'm Zlata
Classical violinist helping you overcome technical struggles and play with feeling by improving your bow technique.