Can you Learn to Play on an Electric Violin, Viola or Cello?
In this video I answer a question from Valyncia. She writes…
"What do you think about electric violins for beginners? I am the one whose sound post fell down and its been in and out of the shop for 4 weeks now (waiting for someone who knows how to set the post)… I ask because the electric has no sound post (at least the ones I have looked at) – and can you recommend any electric violins for a budget of about 60 – 150. dollars (US)? I have found a few on E-Bay… Thank you…Danke vielmals…"
From one of my readers, I received the question whether you can learn to play an electric violin as a beginner? In short, the answer is yes! In this post I will share what you should take into account when starting to play the electric violin, viola or cello and will give you some tips and recommendations of electric violins for beginners.
What to choose: acoustic vs electric violin
If the sound post is the only reason why you want to play an electric violin, then you should probably think again. With an electric violin, things can also be broken, just like with an acoustic violin. So before you start, really think about whether you want to play amplified, what kind of music you want to play and what you think sounds most beautifully? If you enjoy acoustic music most, than don't be hold back because it has a sound post (generally a sound post doesn't fall down that easily).
So in short, do you think acoustic is the most beautiful, than play acoustic violin; when you think electric violin sounds most beautiful and you want the opportunity to play amplified, then just choose electric.
Can you start playing an electric violin as a beginner?
The short answer is yes, you can. However, you have to keep in mind that the response from an electric instrument is different than the response of an acoustic one. More specifically, on an acoustic instrument you get more response than on an electrical one. While this could be a downside for some, this also means that playing electrical can be easier in the beginning, while switching to acoustic could be a bit more difficult. Hence, it is easier to start with an acoustic instrument and later switch to electric, than the other way around.
What I always recommend to students is to try both types of instruments. However, this of course is only possible if your budget allows that. Of course it is also perfectly fine to just do electric (or acoustic).
What to take into account when buying an electric violin
To know what you have to keep into account when buying a good electric violin, also watch my video on six essentials of a playable, payable violin, viola or cello. Most characteristics explained in this video are also applicable for electric violins.
More specifically for electric instruments, keep in mind that many low-budget electric instruments are very heavy. A good (electric) violin needs to have a nice sound, the element must be good, it must be well adjusted (the bridge and the pegs) and it should not damage your neck or feel uncomfortable because it is too heavy.
While there are many cheap violins are sold online for less than 150 US Dollars, it unfortunately cannot be the case for a violin to have all aspects mentioned above for that price. Therefore, I really recommend you NOT to buy a violin between 60-150 dollars; either buy a good one or save yourself the money and buy no one at all.
Recommendations: which electric violin to buy?
If you have decided that you want to buy an electric violin of good quality, then I would highly recommend the Bridge brand to you. I have tried about all available brands and models of electric violins and the ones from Bridge are very light, well-adjusted and have a very warm, natural and full sound. This violin also feels like an electric instrument and is really designed to switch from an acoustic to an electric violin (I have accompanied rock bands before and would practice my part on an acoustic violin backstage, and switch to the electric Bridge one before going on stage. This works perfectly with this brand).
Next to a model that makes the switch from acoustic to electric violin easy, the brand also makes other models such as the NS Design WAV Violin (see video), which looks very different. While the switch to acoustic may be a bit more difficult than on the other model, this of course is not important if you play electric violin only.
I hope this video was helpful to decide if you want to switch to an electric violin and, if yes, wat you should look out for. If you have any questions about this, please write them below in the comments so I can help you out!
Love,
Zlata
PS: Do you want to see YOUR question answered in a Violin Lounge TV episode? Post a comment below!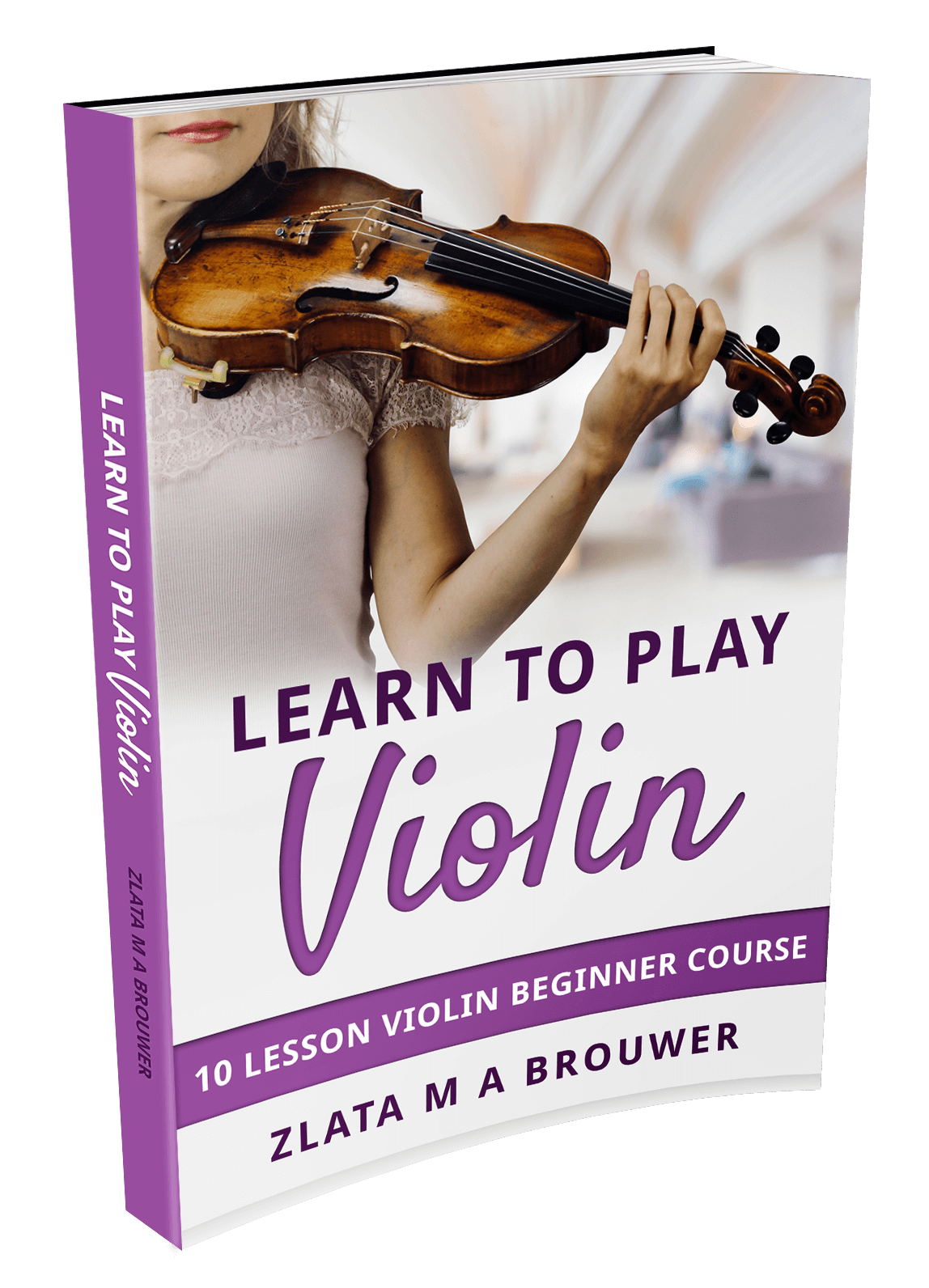 I take you from scratch step by step to your first violin concerto including 40 videos, sheet music and violin tabs.