400 Years of Violin Music
25 Beautiful violin pieces that mark the different style periods of over 400 years of violin music
Sit back, listen and learn
Violin playing through the centuries has undergone remarkable transformations, due to changes in culture, taste, and the instrument itself. We are privileged to have four centuries of violin music at our fingertips. This article explores sonatas and concertos from the early 17th century to the present day. 
In the Baroque era, (1600-1750) violins looked different than they do now. They were typically smaller (there wasn't really a standard size) with a shorter and downward-sloped neck. The bows curved out instead of in and also varied in length. Bows were developing constantly during this period, finally reaching the bow we know today in the 1780s. Steel strings were not yet invented, so all violin used cat or sheep-gut strings.
Antonio Stradivari began making violins in the 1670s, and over the next several decades became the most renowned violin-maker in Italy. His standardization of the size and shape of violins is essentially what we still use today.
1621: Sonata Seconda by Dario Castello
Dario Castello was a Venetian composer of the early Baroque period. At this time, improvisation was key to the musical style. Players would read the music but add all sorts of trills and embellishments as they felt moved, with fluid and varying tempi. This natural imbuing of the player's personal touch gives baroque music a very soulful and sincere aura. While trills and improvisation are big factors in this piece, there is very little shifting as it was uncommon at the time.
1676: Passacaglia for Solo Violin by Heinrich Ignaz Franz Biber
This is the final solo movement from Biber's fifteen Rosary Sonatas for Violin and Continuo. Written in 1696 but unknown until being published in 1905, it is a technically demanding work with many chords, trills, and a wide emotional range. Although not nearly as famous as Bach's Chaconne, it is still Biber's best-known work and deserves much more attention.
1697: Sonata in G Minor by Henry Purcell
Henry Purcell was a prolific English composer and today one of the best remembered of the Baroque era. He is best known for his operas and choral works, but this charming violin sonata shows his abilities as an instrumental composer with a uniquely English flair.
Pub. 1692: Sonata No. 3 by Ignazio Albertini
Italian composer Ignazio Albertini's set of twelve violin sonatas, published posthumously in 1692, are his only surviving works. One of the reasons for this is because he was murdered shortly after writing them. These pieces are Baroque hidden gems for their emotional tension and colorful passage work. 
1711:  Concerto in A Minor by Antonio Vivaldi
You may not have heard of Albertini but you've heard of this guy! And if you're a violinist you've probably played this piece. An early example of the brand-new concerto form, it is for one violin soloist and string orchestra, the typical ensemble at the time. This and other Vivaldi concertos make great student repertoire because they do not go above third position while exploring delightful baroque techniques such as barriolage, or crossing between two strings very quickly.
1724: Concerto in B-flat major by Giovanni Pergolesi
 Pergolesi was a very popular composer who died at only 26, so other composers than started to write his name on their music so they could sell it to people who didn't know he was dead. Fortunately, this piece is actually by him. It is more technically demanding than many earlier violin pieces, with more shifting into the high register and some very challenging barriolages with simultaneous doublestops!
1730: Concerto in A Minor by J.S. Bach
For such an active composer, it may seem strange that J.S. Bach has only three surviving violin concertos. All three, however, are standard repertoire and frequently performed by students and professionals. This concerto is his first for violin. It contains beautiful interplay between the soloist and accompaniment, both of whom gracefully shape the constant sixteenth notes through varying dynamics and sequences.
1775: Concerto No. 4 in D Major by W.A. Mozart
Mozart's violin concertos are some of the few classical violin concertos still considered among the very major solo repertoire. The third, fourth, and fifth are the most frequently performed, including at major competitions. This one requires shifting very high during very fast passages. It also has room for cadenzas, where the soloist plays an even more demanding improvisatory section before the orchestra comes back in. 
1806: Concerto in D Major by L. Beethoven
Many would consider this the epitome of classical violin concertos. At a cool forty-five minutes long, it is one of the most demanding concertos ever written. The accompaniment is for full orchestra, not just string ensemble or strings with a few woodwinds. It is a marathon for the soloist that requires high technical precision and emotional depth.
1811-1817: Concerto No. 1 by Nicolo Paganini
Paganini made a huge name for himself writing and performing his own pieces. He wrote six violin concertos, but the first is the most famous. Incredible virtuoso that he was, he shows no mercy to the soloist by directly opening with huge jump shifts and sixteenth-note doublestops in thirds. The orchestral accompaniment is mostly very classical but the solo part definitely starts leaning into the new Romantic style.
1844: Concerto in E Major by Felix Mendelssohn
Mendelssohn was another composer toing the line between Classicism and Romanticism. Although this concerto opens somewhat reserved, it quickly spiral deeper into Romanticism as the piece continues. There are multiple cadenzas that Mendelssohn actually wrote in himself, and the second movement contains one of the most beautiful melodies in all violin music.
1853: Concerto No. 1 in F-sharp in D Minor by Henryk Wieniawski
Like Paganini, Polish violinist Wieniawski made a name for himself playing his own music. This concerto is unabashed Romanticism. The orchestra frequently drops out while the soloist plays double-stops or dramatic motifs alone before dropping to barely a whisper again.
1867: Concerto No. 1 in G Minor by Max Bruch
Bruch was hated by fellow composers during his life because of how popular this concerto was. Ultimately the joke's on them because everyone still loves it. It is romantic and powerful without sacrificing any melodic charm. The third movement is particularly challenging because it opens with thirds very high on the E string.
1874: Symphonie Espagnole by Edouard Lalo 
This concerto is very unusual because it contains five movements instead of the traditional three. This piece marked the beginning of an era when Spanish-influenced music was all the rage and inspired many other composers. This work is thrilling to play for both soloist and orchestra.
1878: Tchaikovsky, Brahms, and Dvorak!
If you were a violinist in 1878 you had it good. Tchaikovsky, Brahms, and Dvorak all wrote their incredible concertos in that year!
Tchaikovsky was inspired to write his own violin concerto after listening to Lalo's. He wrote it at his country villa while trying to overcome depression. There is, however, no trace of depression in this hopeful, joyous piece.
The Brahms concerto is not always as melodic as Tchaikovsky's, but it sounds very much like a symphony with solo violin. Although like Tchaikovsky's it was declared unplayable by some violinists at the time, it has made and kept its place in the favorite repertoire. 
Dvorak's violin concerto, started in 1878 and finished in 1879, is not always as well-known among non-violinists, but it is another fiery, gorgeous piece. Dvorak wrote it in honor of the great violinist Joseph Joachim, but Joachim never performed it in public.
It is fascinating that three of the greatest violin concertos were all written within a year of each other, and none of them got the immediate recognition they deserved. Fortunately, they are now all frequently performed around the world, having outlasted their critics.
1904: Concerto in D Minor by Jean Sibelius
This concerto was another near flop. Sibelius revised the concerto the following year and that is the version we are now familiar with. The fascinating thing about this concerto is that Sibelius himself had tried becoming a violinist, so all the markings are incredibly specific because he knew exactly what he wanted. It is the only concerto he ever wrote, and like the Brahms or Beethoven is very symphonic.
1920: Concerto No. 2 in G Minor by Sergei Prokofiev
This 20th century concerto is full of chromaticism and modern ambiguity. There are frequent key and sudden mood changes The mysterious opening leaves the listener questioning what will come next. Some parts also call for the soloist to use a mute, something not often asked for in concertos but which creates more color possibilities. It is not all frantic though. The agitated first movement gives way to a gentle, almost child-like second theme.
1939: Concerto by Samuel Barber
While other composers experimented with atonal concertos, American composer Samuel Barber opted for sheer transcendent beauty. He originally conceived the work for only two movements, both full of flowing nostalgic melodies and shimmering chords. He later added a virtuosic and third movement that is essentially five pages of non-stop swift triplets that is completely unexpected in character after the other movements.
1948: Concerto in C Major by Dmitry Kabalevsky
Kabalevsky was a Russian composer who was most famous for his piano compositions. While teaching piano in a school he realized there was a lack of material suitable for children. He then dedicated his time to writing pieces that children could both learn from and enjoy. His 16-minute violin concerto is very popular among serious young students.
1955: Concerto No. 1 in A Minor by Dmitri Shostakovich
The concerto contains four movements with somewhat unusual titles: Nocturne, Scherzo, Passacaglia and Burlesque. It is scored for full orchestra and several percussion instruments, including xylophone. It was dedicated to David Oistrakh and he worked with Shostakovich on several revisions before performing it. Because of the severe atmosphere of censorship in the Soviet Union, Shostakovich refrained from publishing his concerto until after Stalin's death so it could be freely received.
1993: Concerto by György Ligeti
This five-movement concerto explores the limits of what the violin can do. It particularly focuses on the overtone series, so the soloist has to play a lot of harmonics. Uniquely, the concertmaster and principal violist are asked to adjust their instruments' tuning to better match the natural harmonic series. Another unusual thing is that four of the wind players use ocarinas during the second movement.
2008: Concerto by Jennifer Higdon
Three different orchestras and the Curtis Institute of Music commissioned this concerto for violinist Hilary Hahn. Highly demanding and creative, Higdon said she imagined Hilary Hahn racing through the Olympics while writing the final movement entitled "Flying Forward." It received the 2010 Pulitzer Prize for Music.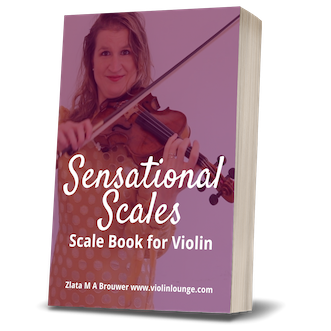 Sensational Scales is a 85 page violin scale book that goes from simple beginner scales with finger charts all the way to all three octave scales and arpeggios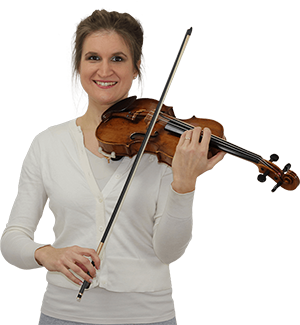 Hi! I'm Zlata
Classical violinist helping you overcome technical struggles and play with feeling by improving your bow technique.
2017: Concerto in G Minor by Alma Deustcher
Still only in her teens, violinist, pianist, and composer Alma Deustcher is committed to reexploring the inherent beauty of classical music. Her works are reminiscent of a much earlier time, because she is more interested in what is beautiful than the latest compositional trends. Her violin concerto is full of her unique musical personality and equal to many of the Romantic works. Works such as these bring hope for the future of new violin compositions.