10 WAYS to MAKE MONEY ONLINE from your MUSIC HOBBY in 2021 | Violin Lounge TV #369
Do you know you don't need a music degree or professional skill set to make money online from your music hobby?
In this video I share 10 ways:
Are you saving up for your dream violin and bow or want some extra family income in these crazy times?
These 10 tips will help you earn money from home:
#1 Make music merch
Design a beautiful shirt, mug or tote bag and sell it on platforms like Spreadshirt or Teespring.
#2 Get even more creative and craft beautiful music gifts, jewelry etc on Etsy
Are you handy and crafty? This is a great way to combine two hobbies and earn some extra cash.
#3 Digitize sheet music and offer your services on Fiverr
This is easy to do with free software like Musescore. Be aware not to violate copyrights.
#4 Arrange music
Make beautiful arrangement of a trending pop song for string quartet for example and sell it on Sheet Music Plus, Score Exchange, even Amazon or whatever platform you want. You could also make arrangements on assignment at Fiverr.
#5 Put sheet music and performances in Soundslice
This is a great practice tool! Besides the sheet music and performance tracks, you can add in accompaniments you find on YouTube and sync them or add your own. Be aware not to violate copyrights.
Is this interesting? Help me share this with more music lovers on Twitter: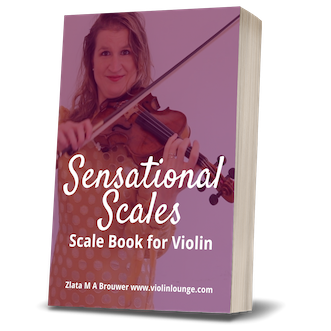 Sensational Scales is a 85 page violin scale book that goes from simple beginner scales with finger charts all the way to all three octave scales and arpeggios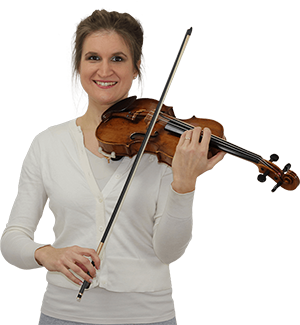 Hi! I'm Zlata
Classical violinist helping you overcome technical struggles and play with feeling by improving your bow technique.
#6 Become an affiliate
Recommend sheet music, books and handy violin stuff on for example Amazon, share your special link (while being helpful and not spammy) and get a commission on the sales.
Same goes for lessons. You can share Itzhak's Perlman's course at Masterclass.com for a commission or become a Violin Lounge ambassador.
#7 Start a progress channel on YouTube
From experience I know that you must have an extremely popular channel to earn a substantial amount from ads, but if you combine the above ways with a YouTube audience, this can become interesting.
#8 Blog about music
Are you more of a writer? Create a blog on music and/or your violin progress. You can display ads and share affiliate links.
#9 Review and recommend violins, bows, strings and accessories
You can review products and be an affiliate for Amazon, Fiddlershop or whatever.
#10 Start a podcast
Interview musicians or share your own expertise and attract sponsors. You can start with Soundcloud, use iTunes connect and post it on YouTube with Tunestotube. Check out in your favorite podcast app which podcasts are already out there to get inspired.
This all sure takes some time and effort, but it's all from the comfort of your home and whenever you feel like!
You'll serve the violin community and have some fun along the way
For all methods it's helpful if you build an audience on social media, you can share your stuff with. You can build this by being helpful in YouTube comments and Facebook groups and by publishing useful articles and videos.
Although there are definitely people earning a good income from these tips I gave you, I have to note here that these are more tips for a side income and not really things for a professional. If you want to make a full-time income online from music like me, selling your own products or courses is a better way.
Share in the comments below which of these ways speaks to you most!
What's your goal with your side hustle? Perhaps your dream violin or bow… I'd love to know which one! Or perhaps lessons with your favorite teacher or performer?