What if you use a lot of bow, but you still don't get the rich and warm tone you desire?
You want to make a nice full sound… so you use more bow… but it doesn't work.
If you are cooking a tasty dinner… than don't just use salt to make it tasty! To make a tasty dinner you should use several herbs and experiment with using them. (I know nothing about cooking, so it's a wild guess)
In this video I will discuss what you can change in your bowing to create rich and warm tone:
Season your tone with the following ingredients:
bow straight, not sloppy
use of bow hair (don't be afraid to use it all!)
weight of your arm (no pressure!)
speed and width of bowing
place of your bow on the string
Focus on one thing at a time and experiment a lot.
Please let me know what your experiences are in the comments below!
Love,
Zlata
PS: Do you have questions for me on violin or viola playing? Post a comment below or send an e-mail to info@violinlounge.com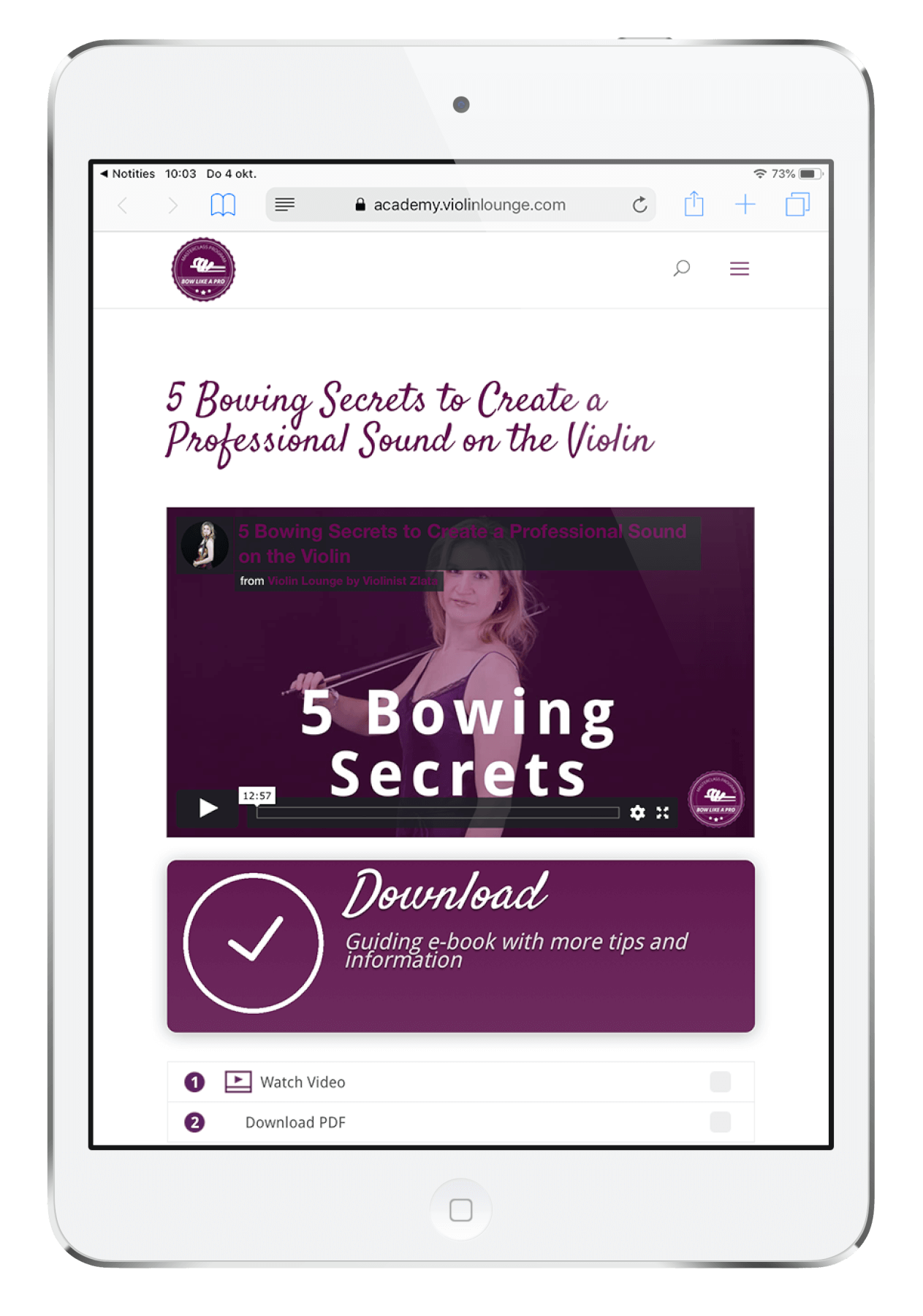 Enjoy my FREE mini Masterclass 5 Bowing Secrets to Create a Professional Sound on the Violin