SLOW Violin Practice: 4 Different Strategies | Violin Lounge TV #487
4 Different ways to practice slowly and get fast progress on the violin
Video content
00:15 Regular slow practice
02:14 Practice in flow
05:44 Combine fast and slow
08:10 Rhythmic variations
Music examples used in this video:
Bach Preludio from partita in E major
Vivaldi Autumn from Four Seasons
Bach Chaconne from partita in d minor
#1 Regular slow practice
This is playing the piece like you should, just in a lower tempo. This is great to put things together when for example you practiced bowing, certain techniques and intonation separately. Also it works when you practiced a piece in chunks of a few bars and you want to put those together.
In general it has some problems, for example that when you slow it down enough to play fast runs comfortably the long notes will be very long and you'll be 'out of bow'.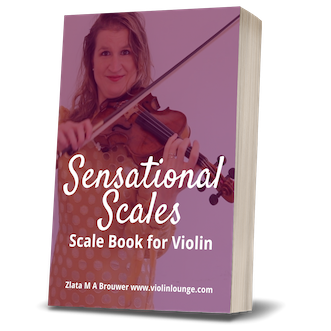 Sensational Scales is a 85 page violin scale book that goes from simple beginner scales with finger charts all the way to all three octave scales and arpeggios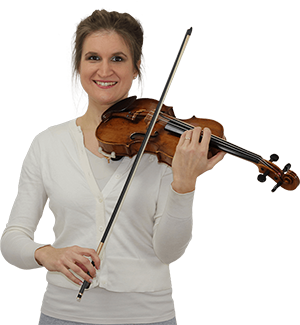 Hi! I'm Zlata
Classical violinist helping you overcome technical struggles and play with feeling by improving your bow technique.
#2 Practice in flow
This is a great practice strategy if you're new to a piece and want to explore it's sound, harmonic structure and techinical difficulties.
Find the sweet spot between playing slowly while losing your focus and playing too fast while becoming stressed and frustrated.
# 3 Combine fast and slow
You can practice in a way that it's fast for the left hand, but slow for the bow or the other way around. In this way you isolate the right or left hand and can do some targeted practice. 
#4 Rhythmic variations
This is great for practicing fast runs and getting them up to speed. You make up as many rhythmic patterns as possible for a piece with many notes of the same note value. For example you play the first, second, third or fourth note of each group of four longer. Punctuated rhythms are also very effective.
Which practicing method do you use?
What works best for you? Tell me about it in the comments!