What Items Should You Have in Your Violin or Viola Case?
These are the 14 items I usually have in my violin or viola case:
Take a look in Zlata's case…
What items are essential for every violinist or violist?
What items should everybody have in the violin or viola case?
I will give you a sneak peek in my own personal violin case and show you what I carry around to rehearsals, lessons and performances.
Bow
Orchestra mute
Rubber practice mute
Violin cleaning cloth
Personal item (a picture of Picasso's violin player)
It is nice to have a personal thing with you if you are playing some time away from home.
Chin rest with a little gel rest on it
Tuning fork
Old bridge (not essential)
Full spare set of strings
Very useful for when a set breaks during a rehearsal or studying for example.
Clip
For when I am playing outside and it is windy: my music does not fly away!
Pencil
To write things down on the sheet music.
Then of course you need some additional items next to your violin or viola case:
Is this video useful to you? Please let me know in the comments!
Love,
Zlata
PS: Do you want to see YOUR question answered in a Violin Lounge TV episode? Post a comment below!
Specifications of the cheap violin in this video:
1. Brand: Glarry
2. Model: None
3. Size: 4/4. but available in all sizes
4. Back/Side/Face Material: Matte Spruce Wood
5. Top/Violin Bridge Material: Maple Wood
6. Violin Bow Material: Arbor
7. Tailpiece Material: Aluminum Alloy
8. Fingerboard Material: Ebony
9. Chin Rest/Tuning Peg/End Pin Material: Dark Wood
10. Violin Color: Dark Goldenrod
11. String Material: Steel String
Most Important items to have as a violin player: 
Violin

Bow

Rosin

Mute

Music stand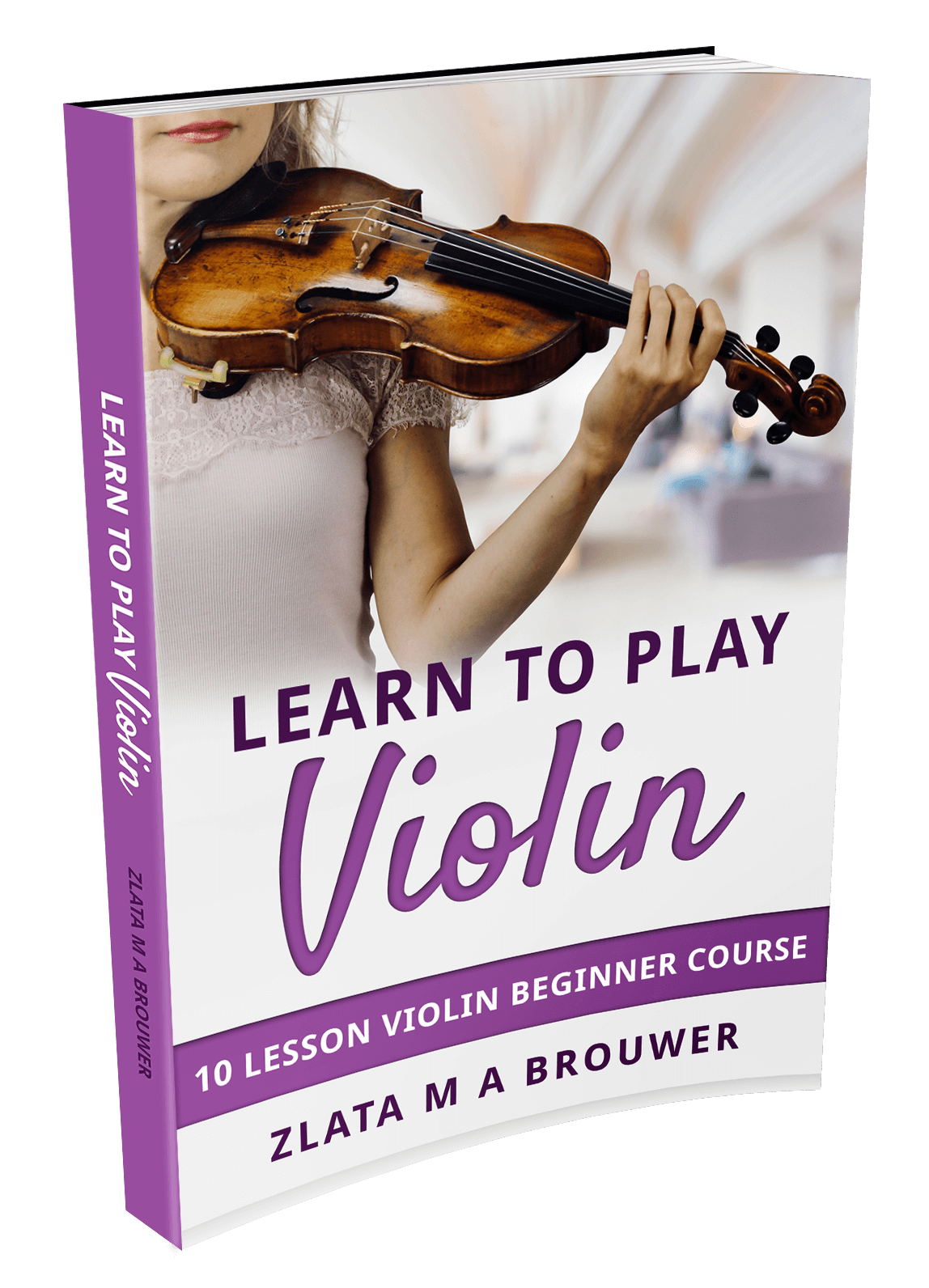 I take you from scratch step by step to your first violin concerto including 40 videos, sheet music and violin tabs.