[Product Review] Fiddlerman Carbon Fiber Bow (under $70)
Fiddlershop.com asked me to review one of their bows: the Fiddlerman Carbon Fiber Bow. It's a bow under $ 60.
In this video I share with you:
why a decent bow is important
why you can better choose a carbon bow when you buy a cheap bow online in a webshop
what the advantages of carbon fiber bows are
demonstration of this bow and what I think
what weight is good for a bow (this bow I review is 70 grams)
what I think about the Fiddlerman Carbon Fiber Bow, if I would recommend it and to whom I would
clarity around my interest in this review video to keep everything transparant
Fiddlerman Carbon Fiber Bow review
Fiddlershop asked me to review to review their Fiddlerman Carbon Fiber Bow. It costs under $70,- and I believe they ship it worldwide. I have got myself a bow which is over $3.000,- so it is a bit different to play with a bow of $60,-. But as you will discover during your violin progress, is that in the beginning mainly your violin is important and your bow is something that comes along with it. The further you get, the more important a bow will become. But in the beginning it is important that nothing is wrong with your bow.
Bows under $100,-
With bows under $100,- and certainly wooden bows, in most cases there is something wrong with it: that it is not straight, it is not stiff enough, it is very heavy, that the weight is uneven. What I like about carbon bows in this price class, is that the quality is very constant. You can order a carbon bow very well online. I would not buy a wooden bow online that quickly unless you really know that someone checks it and makes sure it is all right. Wood is a natural product so the quality is very different, every piece of wood is very different, whereas the quality of carbon is very constant. Certainly, if you are looking in this price class, make sure you have a bow with which there is nothing wrong with.
Fiddler carbon fiber bow
A normal eye, but you can have a frog with different kinds of figures
It looks nice, the hair is nice, everything is well done, it is not roughly manufactured. I assume that it is factory-made in China but that can be okay for a bow.
The weight is 60 grams.
There is nothing really wrong with this bow. And that is really special for a bow under $70,-.
It is straight and stiff enough. I would like the bow a little bit stiffer, but for the beginning that is all right. You do not want the bow to be too stiff and too jumpy then. It shakes a little bit but the jumping is quite all right. When you are a beginner this even might be a bit of an advantage.
If you are looking for a bow or if you have purchased a very cheap violin set and you are not very happy with the bow, and you start to discover things that are wrong with it, you might want to look at a carbon bow like this one. If you order it online you can be quite certain this will be the same quality as this one. There will be small differences but overall it will look like this one and will not be entirely different which is often the case with cheap wooden bows. 
Is this video useful to you? Please let me know in the comments!
Love,
Zlata
PS: Do you want to see YOUR question answered in a Violin Lounge TV episode? Post a comment below!
Specifications of the cheap violin in this video:
1. Brand: Glarry
2. Model: None
3. Size: 4/4. but available in all sizes
4. Back/Side/Face Material: Matte Spruce Wood
5. Top/Violin Bridge Material: Maple Wood
6. Violin Bow Material: Arbor
7. Tailpiece Material: Aluminum Alloy
8. Fingerboard Material: Ebony
9. Chin Rest/Tuning Peg/End Pin Material: Dark Wood
10. Violin Color: Dark Goldenrod
11. String Material: Steel String
High quality hand made carbon fiber composite violin bow. Nicely decorated copper mounted ebony frog. Quality Siberian horse hair. Great balance. Very nice arch with good bounce and action. If you are not satisfied with this bow, return it to us within 45 days for a full refund. You only pay for the return postage. Carbon fiber bows are dependable and strong. Weighs ~ 70 grams
-Professional quality arch for exceptional action and rebound
-High carbon composite hollow stick delivering superior resonance and balance
-Unaffected by humidity and temperature fluctuation
– excellent for traveling musicians
-Real Siberian horsehair
-Durable cowhide leather wrap
-Quality ebony frog delivers excellent vibration transfer from hair
-Hi grade Abalone inlay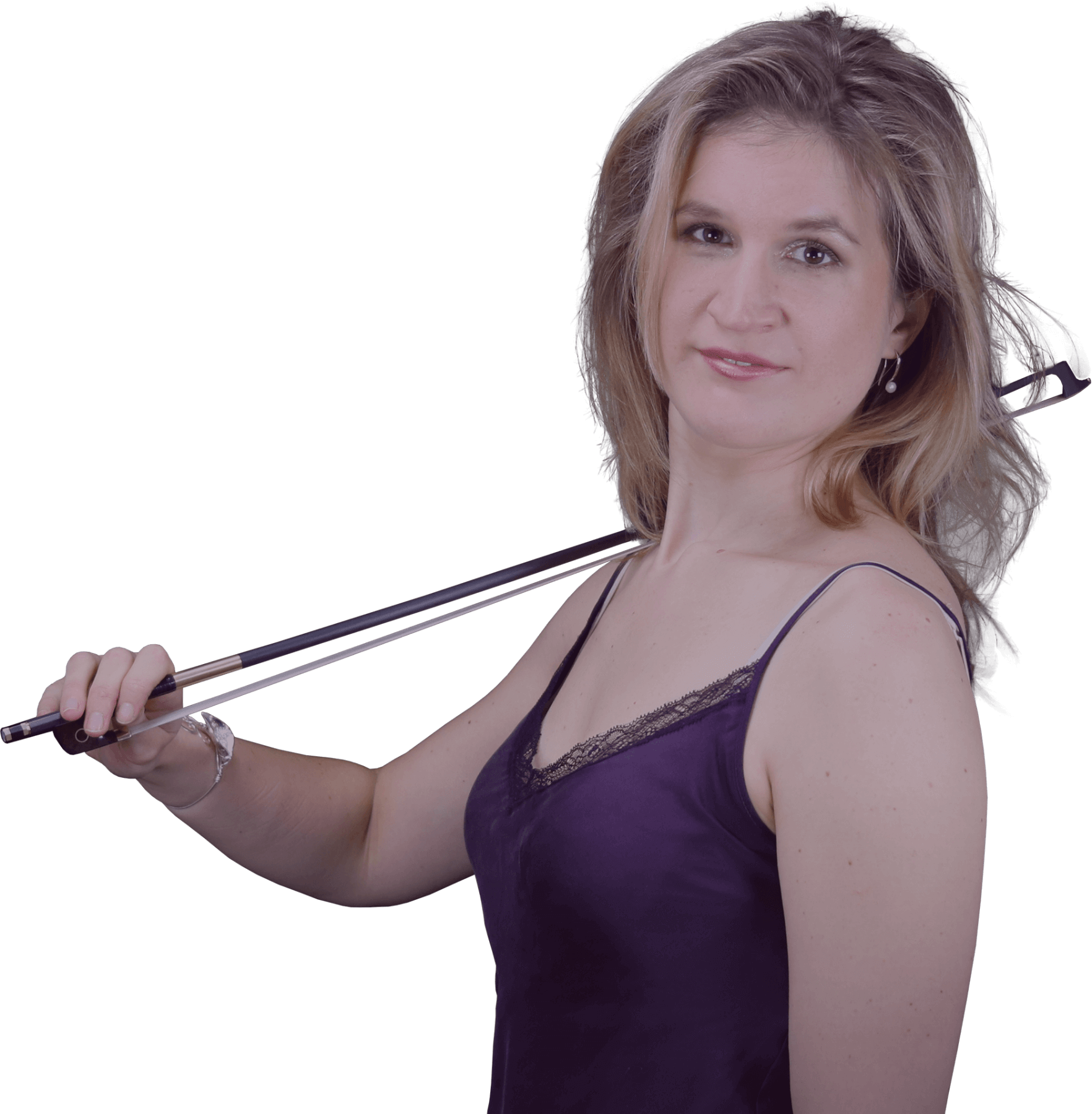 Let me help you find a great bow for your violin, so you can improve your bowing technique and sound quality: