[Video] Orchestra Mute Review (Tourte, Bech and Alpine) | Violin Lounge TV #244
Popular orchestra mute for violin: Tourte Mute
The most popular mute is the small rubber black drop. In the video I show you how to place the mute and demonstrate how the violin sounds with and without mute.
Sound
I think the mute works fine, but the sound with the mute is a bit nasal. It changes the tone of your violin, as do most mutes.
Handy
You need to wobble the mute around a bit for it to stay fixed between the strings when you are not using it. Sometimes the mute loosens as a result of the vibration of the strings while playing.
It can take a bit more time to place the mute and to remove it. In an orchestra sometimes you have little time, so this is perhaps not so practical.
Price
This mute is not very expensive (about a buck). If you lose your mute all the time, that's an advantage.
Click here to buy your Tourte mute!
Handy mute with a magnet: Tourte Bech
It looks a bit like the Tourte mute, but it comes with plastic thingy with a magnet on it that you place on your tailpiece.
Sound
This mute mutes a bit stronger than the Tourte mute. For me it's a bit too much, as it mutes almost like a practice mute. However, if you want to blend in an orchestra nicely and you have a violin with a big sound, it can be just good.
Handy
You can put the mute on and off the bridge very quickly, because you just put it against the magnet and it will stay put. You don't have to wobble it around and there is no risk that it will suddenly loosen while playing. This is very handy in an orchestra.
The thingy with the magnet doesn't fit on all tailpieces however. Most wooden tailpieces will be fine, but tailpieces with four integrated finetuners don't have enough space for this thingy.
Price
It's a bit more expensive than the Tourte mute, but as it stays put you won't lose it as quickly as a Tourte mute. Given that it's more practical, I would say it's worth it.
Click here to buy your Tourte Bech mute with magnet!
Zlata's choice: Alpine Professional mute
The mute I use since some months is the Alpine Professional mute, mainly because of the beautiful sound.
Sound
I use this mute mainly because of the beautiful sound. It's the best I've had until now. It doesn't sound as nasal as the other mutes. It mutes very effectively: the sound is softer, but it maintains the color of the sound of your violin.
Handy
The mute fixes between the strings if you don't use it. They say you shouldn't put it over the silk wiring of your string, but I do so to fix it a bit better.
When you use it, you put it against the bridge. You don't need to place it over the bridge. It won't damage your bridge and you won't get dirty spots from the rubber of the mute on your bridge as it's made out of plastic with a brass insert.
Price
Nope, it's definitely not the cheapest, but you'll love the sound.
Click here to buy your Alpine Professional mute (the one I use)! It comes in black and white.
What's your favorite mute? Please let me know in the comments below! If you like this video, share it with your friends!
Love,
Zlata
PS: Do you have questions or struggles on violin or viola playing? Post a comment below or send an e-mail to info@violinlounge.com and I might dedicate a Violin Lounge TV episode to answering your question!
Alpine Professional Mute :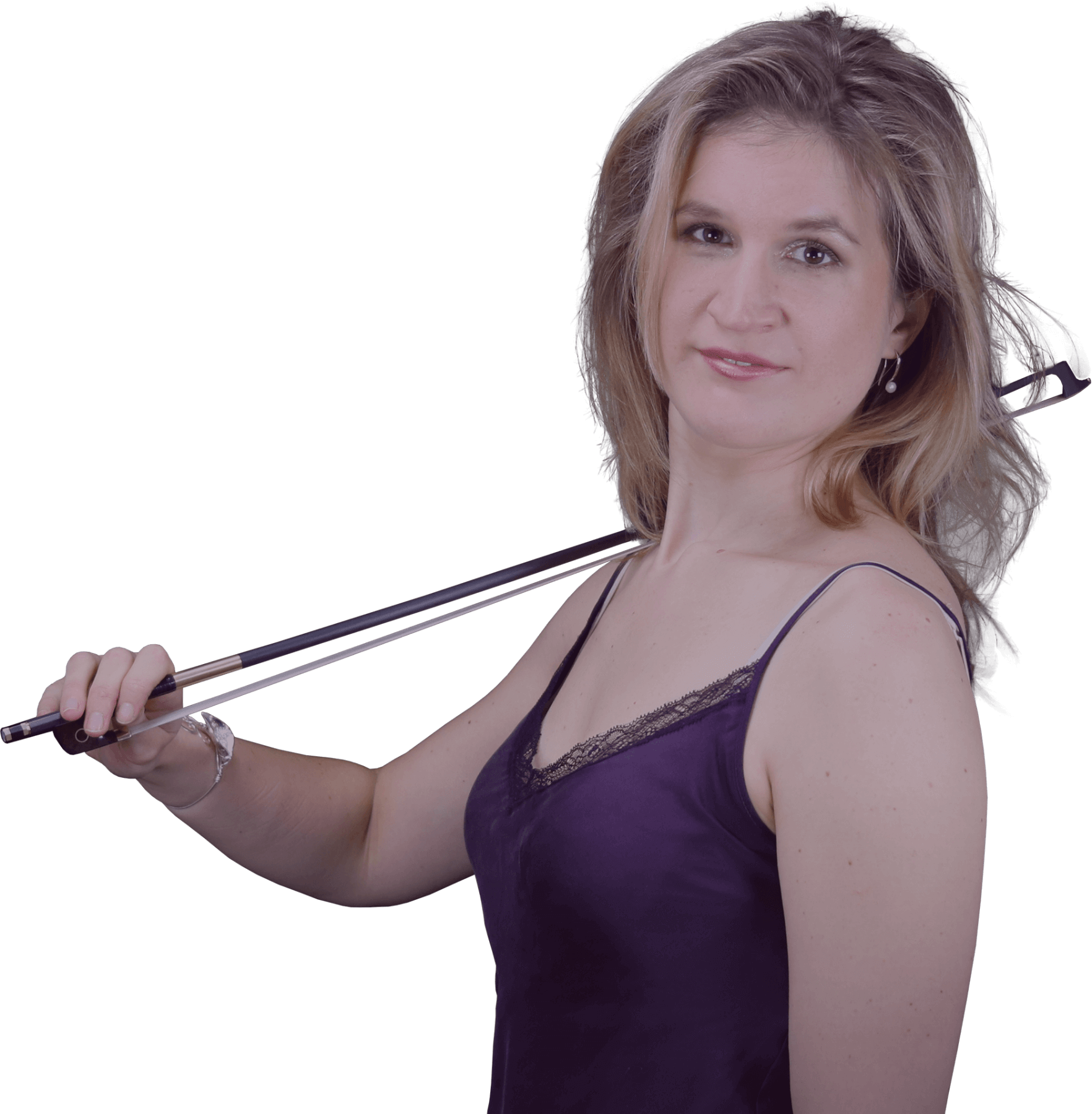 Let me help you find a great bow for your violin, so you can improve your bowing technique and sound quality: