Ave Verum Corpus by W A Mozart KV 618 arranged for violin and piano
Performed by violinist Zlata Brouwer and pianist Mari de Vries
MOZART Ave Verum Corpus (violin and piano)
Want to play this piece yourself?
Sign up to get a tutorial video and sheet music downloads for FREE:
Mari and I were so happy to get together after 3 months of lock down!
We were inspired to record this beautiful Ave Verum Corpus arrangement for violin and piano.
Do you want to play this piece too?
Sign up on the left and get a tutorial video and sheet music for an easy version and our performance version.
I hope you enjoy listening to this piece as much as we enjoyed playing it!
Text of Ave Verum Corpus by Wolfgang Amadeus Mozart
Ave verum corpus, natum
de Maria Virgine,
Vere passum, immolatum
In cruce pro homine,
Cuius latus perforatum
Unda fluxit et sanguine,
Esto nobis praegustatum
In mortis examine.
O Iesu dulcis, O Iesu pie, O Iesu, fili Mariae!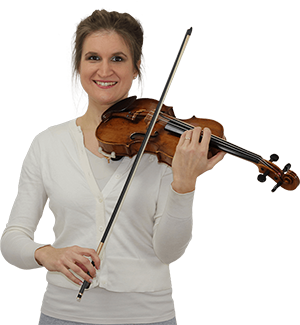 Hi! I'm Zlata
Classical violinist helping you overcome technical struggles and play with feeling by improving your bow technique.