New Online Violin Lessons in Bow like a Pro
Do you want to learn ALL about bowing technique and creating a beautiful tone on the violin?
It's not a matter of talent or magic, but a learnable skill!
My mission is to teach violin players bowing technique and tone production step by step, because nobody else does…
It hurts me to see violin players struggle with their bow and sound, just because they don't know how to practice and what exercises get them results. That's why I poured all my knowledge and skills in the online program 'Bow like a Pro'.
On top of the 100+ online violin lessons that where already in, I added some amazing new stuff. Check it out:
Bowing Straight
There is a whole new module dedicated to bowing straight! This seams easy, but I tell people who are playing for ten years on a regular basis to REALLY bow straight and it solves many of their problems. There are some good tips to get this done and make it a habit.
Proportions in Tone Production
To get the best possible sound out of your violin, there is a whole new module 'Proportions in Tone Production' with a handy schedule on what weight, speed, contact point and hair you use in different situations. Very technical, but interesting stuff!
Learning Spiccato
There are two new SPICCATO modules! I noticed a gap between the step by step spiccato practice plan and applying spiccato to stuff you play. In the module 'Learning Spiccato' there are 10 brand new videos on how to develop a good spiccato that you can color and use for your musical expression. In the module 'Spiccato with Ševčík' I teach you how to practice spiccato and develop your skills even further.
Double Stops
There is a new module on double stops and how to practice them! It's very handy to be able to play on two strings at the same time and it does wonders for your intonation. Of course the video lessons go hand in hand with inspiring performance videos of the greatest soloists.
More new stuff…
In Bow Hold there's a new video about contact points and flexibility. This makes it possible to maintain a good bow hold while still moving along your fingers and wrist with the bow stroke.
In Bow Smoothly there's a new video about the right thumb and it's function in bowing fluently.
In String Crossing there's a new video about fast string crossings over 3 or 4 strings.
Rewards
To keep you motivated and on track you can earn Music Notes! As you go through the Bow like a Pro program, download practice plans, do quizes and watch videos you are rewarded for your discipline by saving points you can trade for real dollars discount on Private Masterclasses with Zlata and other courses.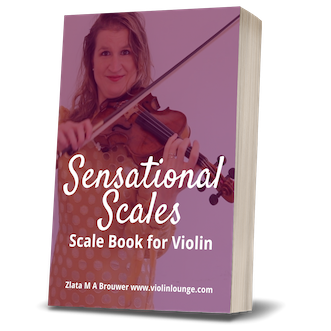 Sensational Scales is a 85 page violin scale book that goes from simple beginner scales with finger charts all the way to all three octave scales and arpeggios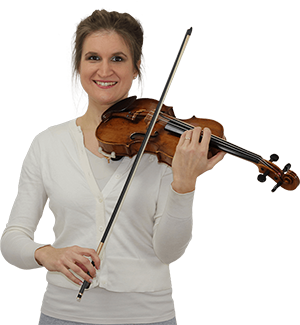 Hi! I'm Zlata
Classical violinist helping you overcome technical struggles and play with feeling by improving your bow technique.
Do you want a taste of 'Bow like a Pro'?
Join my FREE lesson '5 Bowing Secrets to Create a Professional Sound on the Violin'
The workshop is suitable for beginner, intermediate, advanced and professional violinists and teachers.