PURGE my CLOSET with me (from drama to joy)
Finally I ended my lifetime struggles and insecurities around what to wear
In this video I purge my closet and find my personal style:
Yay, I fit into ALL my dresses from before I birthed 3 babies in 1,5 year
and I'm only 4 months post partum. Nice to know, BUT… I discovered thanks to this wonderful book Worthy of Wearing by Nicole Caruso that clothes and style shouldn't only fit your size, but also (and especially) your mission and vocation. A lot has changed in that area!
My days have changed from playing concerts and working in my brick and mortar violin studio to playing with my three babies and running an online violin platform from home.
I don't have much clothes for my day to day life and picking clothes costs a lot of time, frustration and energy.
What I learned from this book is that it's not vain or distractive to spend time figuring out your personal style. Actually wearing what you love and fits your vocation, saves you time and cheers you up to tackle the day better.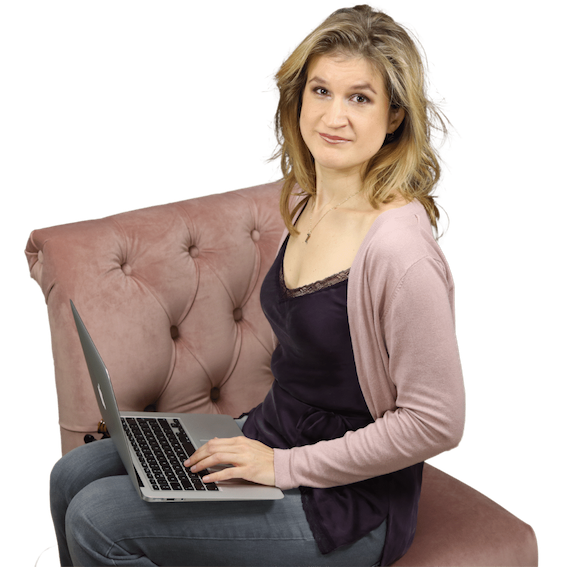 Hi! I'm Zlata
I'm writing a book about how I got more freedom and time for myself, because I had 3 babies in 1,5 year. Interested?
I never thought I'd buy a book about style, but I felt a clear nudge when I came across this one and I'm happy I bought it.
For the first time in my life I'm feeling that clothes can become a form of creative expression for me and support me instead of being a daily hurdle, frustration and insecurity.
Heck, I even enjoy pinning new styles on my Pinterest board while breastfeeding the youngest.
I'm purging my wardrobe to get some space and cash to invest in new pieces. You can see all of this in the video above.
Have your struggled with what to wear?
Let's chat in the comments below!