Byebye, slim waist, see you again end of March when I have to fit in a nice dress for the baby no 3's baptism, deal?
Now just be flexible for the two of us, ok?
In this picture I was making a video for my YouTube channel about how to have a good violin posture when playing the violin sitting down… like in an orchestra… not that I've had much orchestra jobs since the pandemic…
Maybe I just made the video from nostalgia… let's feel again how uncomfortable it was to play violin sitting down during hours long rehearsals and concerts. Oh, I really missed that special feeling of lower back pain you only get from orchestra gigs, haha! How about you?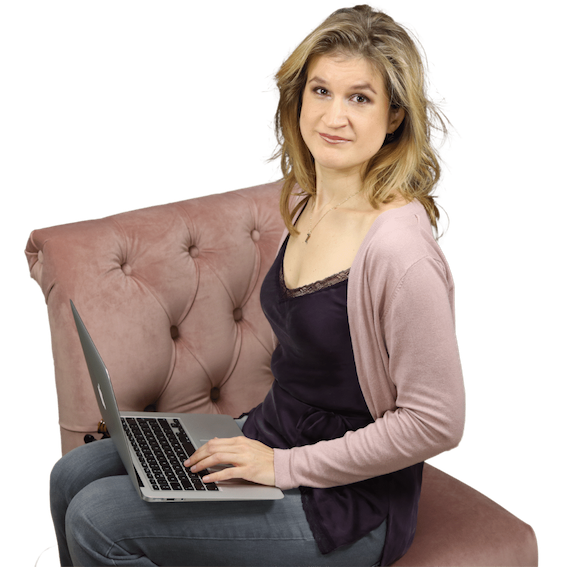 Hi! I'm Zlata
I'm writing a book about how I got more freedom and time for myself, because I had 3 babies in 1,5 year. Interested?
I've never been as fit and healthy as during and after my twin pregnancy. Having to be fit and healthy for three people, motivated me to love and take care of my body better than ever before: exercise with a personal trainer and get/cook the best food I could.
I've never felt as strong and energized as before, during and after the twin birth.
I was in awe how my body just 'knew' how to do all this stuff: carry two babies, starting the birth all by itself, the contractions, pushing them out and suddenly I could make milk! Mooo! 🐄
My body took over and my mind was standing by the side: 'wow, girl, didn't know you could do this all'.
Now being pregnant of no 3 (not his/hers final name) I'm even more motivated to be the fittest and healthiest version of myself, so I can take care of all the babies inside and outside my body (and business… and violin technique…).
I wish I had this mindset many years ago… hating my body when I was too fat and hating myself for craving carbs when I was slim.
How do you feel about your body today? Can you love it a little more?