How to Play the Beauty and the Beast Theme | Violin Lounge TV #273
In this video I help Violin Lounge viewer Westley in a video exchange lesson about the Beauty and the Beast Theme
You want to play this beautiful piece with the right expression and sound
I help Westley with his tone, intonation, bowing and dynamics. Watching this video you can certainly get some good tips for your own playing of this piece and other beautiful music you love to play.
When you only use your arm and lock your wrist, it's hard to control your vibrato
In the video I give some exercises to start using your wrist for vibrato and move your arm a little less. In this way you can control the tempo of your vibrato and your violin will be more stable.
Start with vibrato when you learned the third position
If you've learned how to shift between positions, you are already used to a motion that is a bit similar to vibrato. It will be easier to learn vibrato at this point.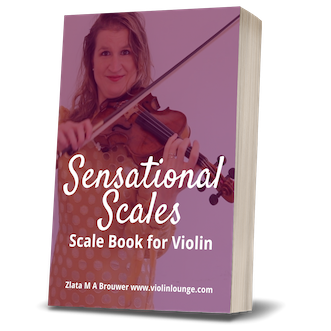 Sensational Scales is a 85 page violin scale book that goes from simple beginner scales with finger charts all the way to all three octave scales and arpeggios