How to Play Air from Suite in D by Bach | Violin & Viola TV #207
As requested by a Violin & Viola TV viewer I'm making this video.
Robyn asks:
I would like to play Bach's Air, but I have problems with the timing. Are there any hints you can give? I may have sheet music that is too difficult.
In this video I'm going to teach you how to play this piece.
You can learn the rhythm by feeling the pulse of the piece on the eighth notes and by writing 'count lines' into your sheet music.
In the video I play the piece and stop to explain how to play it.
Click here to download your sheet music.
Is this video helpful to you? Please let me know in the comments below! If you like it, share it with your friends!
Love,
Zlata
PS: Do you have questions or struggles on violin or viola playing? Post a comment below or send an e-mail to info@violinlounge.com and I might dedicate a Violin & Viola TV episode to answering your question!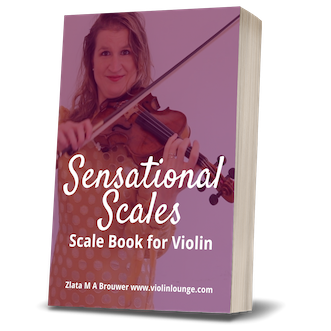 Sensational Scales is a 85 page violin scale book that goes from simple beginner scales with finger charts all the way to all three octave scales and arpeggios