How To Make that Boring Piece Sound Like Beautiful Music?
Do you have to practice an etude or piece that you find boring?
Do you almost fall asleep after the first bars and do you get annoyed by playing it?
Let me give you some tips to make that boring piece sexy and make it sound like beautiful music!
1) Know that you can make beautiful music out of everything? Even scales and boring etudes? It's totally up to YOU if it sounds like a beautiful piece of music or like a boring collection of notes!
2) Try to find musical sentences in the piece and make your own story out of the pile of notes.
3) Follow the melodic lines and make them hearable.
4) Discover what notes you find important in the piece and make that hearable.
5) Visualize something that fits the piece. Use your imagination to make the music speak and tell a story.
Is this video useful to you? Please let me know in the comments!
Love,
Zlata
PS: Do you have questions for me on violin or viola playing? Post a comment below or send an e-mail to info@violinlounge.com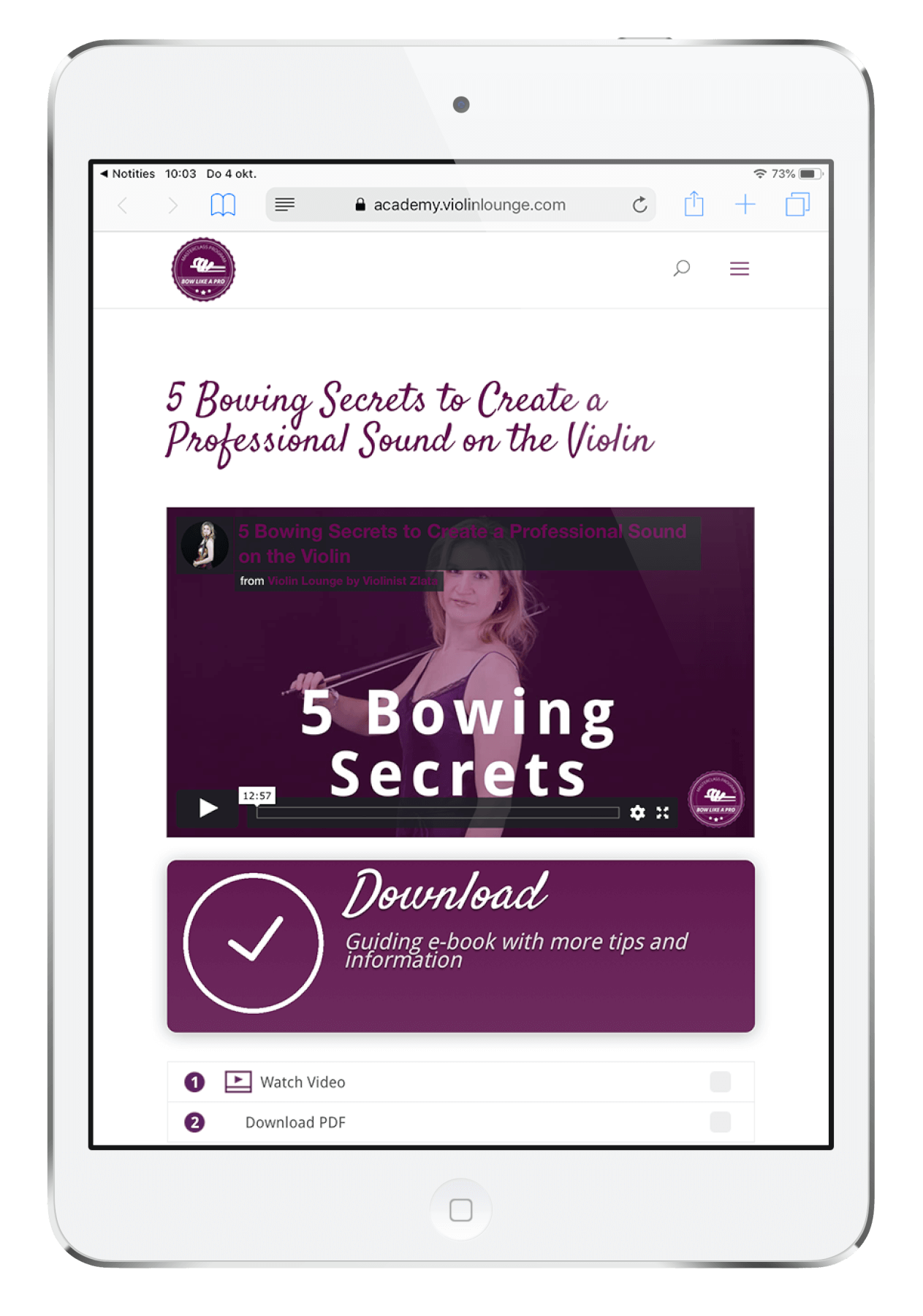 Enjoy my FREE mini Masterclass 5 Bowing Secrets to Create a Professional Sound on the Violin