How to Make Smooth Slurs on the Violin and Viola
Valyncia asks: how to make smooth slurs on the violin?
Watch this video and learn about…
What is slurred bowing?
Two sorts of slurring: with a string change and on one string
Four tips on how to slur smoothly:
1 devide your bow properly
2 make an even sound from frog to tip
3 make clean string changes
4 make your fingering clear and confident
Is this video useful to you? Please let me know in the comments!
Love,
Zlata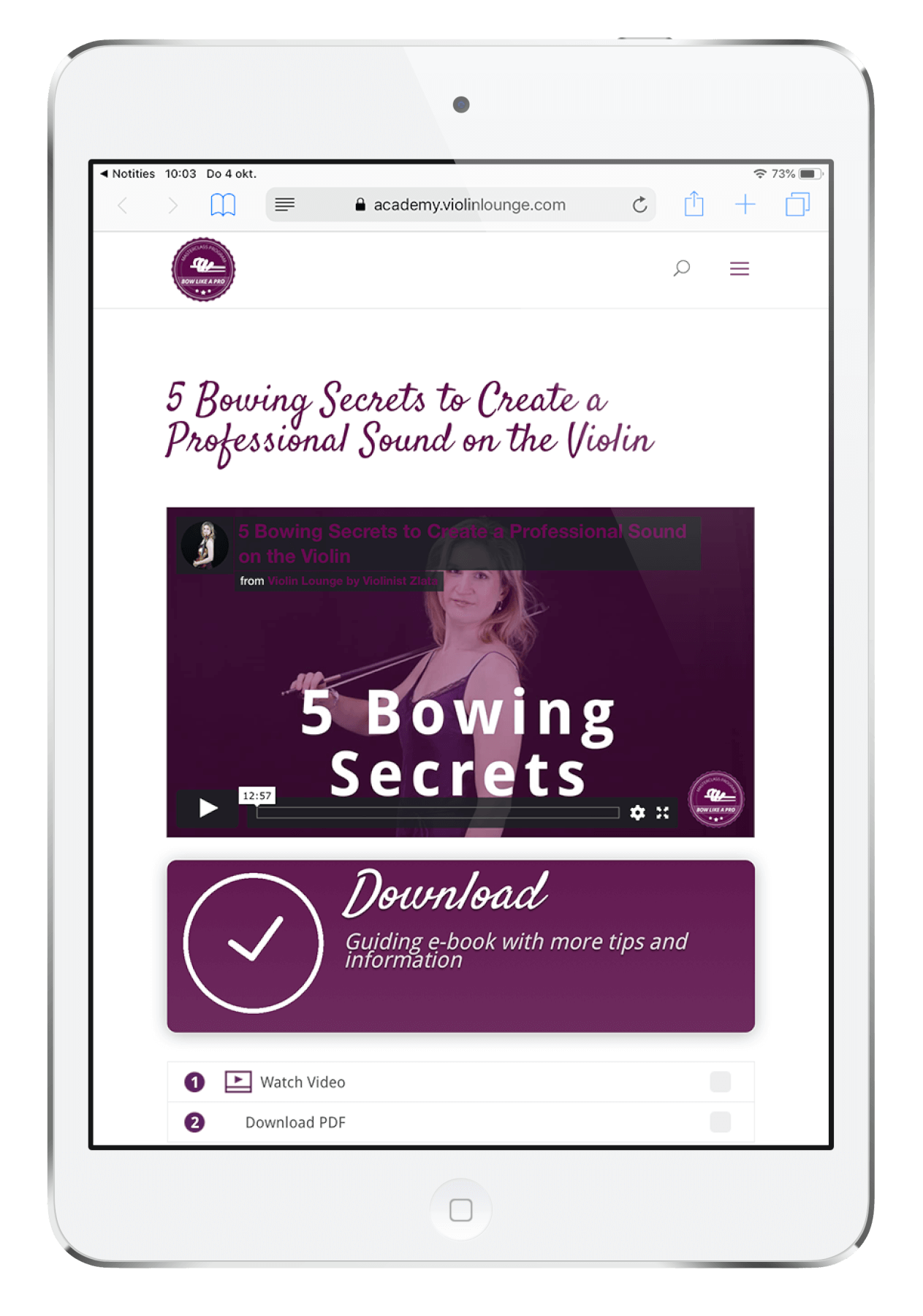 Enjoy my FREE mini Masterclass 5 Bowing Secrets to Create a Professional Sound on the Violin