How to Become a Violin Teacher | Violin Lounge TV #485
What's the level of violin playing you need to teach violin?
In this video I tell you all about the education and career opportunities as a violin teacher:
Video Content:
02:27 Required degree and education
04:03 Required violin playing level
08:06 Teaching without a degree?
10:13 Career opportunities
Do you have a passion for violin and teaching?
Here's how to become a violin teacher
The fast answer is that anyone can call him/her self a violinist or a violin teacher. It's not a protected title like a doctor. There are amazing teachers with and without degrees. Look at the level of their students, the teacher training they did and their own artistic achievements.
Almost all violin teachers have at least a Bachelor of Music, sometimes a Master of Music. This is different from the degree a general music teacher has who works in schools. The Bachelor you get to teach violin is one in violin education of violin performance. This differs a bit per country.
What violin playing level is required to become a violin teacher?
To get admission to start a Bachelor of Music education, you have to do an audition. Your starting level should be that you can already play some romantic concertos, like Mendelssohn and Bruch. This means you are beyond Suzuki book 10 and beyond ABRSM level 8 before you even start the education. The level differs per country and per school, university or conservatory.
What's a conservatory?
This term means different things in different countries. Here in Holland you do a Bachelor of Music at a conservatory. In the United States universities also give Bachelors of Music and conservatories are the place to get a 'fancy' Bachelor of Music. In Spain all music education, even from young age, is in a conservatory. After 8 years you go into the phase of professional education and what we would call conservatory.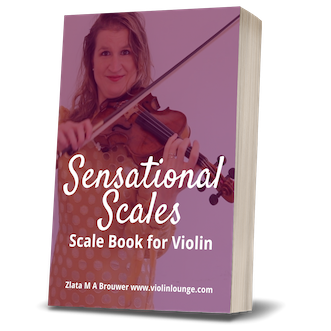 Sensational Scales is a 85 page violin scale book that goes from simple beginner scales with finger charts all the way to all three octave scales and arpeggios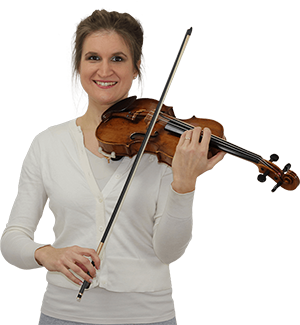 Hi! I'm Zlata
Classical violinist helping you overcome technical struggles and play with feeling by improving your bow technique.
Can you teach violin without a degree?
Yes, when I was doing my Bachelor I was teaching all the time to pay myself through conservatory. Also I know a few amazing teachers who dropped out near the end of the Bachelor education, but teach nonetheless.
However, the become a good teacher you need to be trained to a high level of violin playing and have been trained to be a teacher. It might look easier to teach violin than it actually is. You don't know what you don't know. If you just start teaching without having had feedback on your playing and/or teaching, you might build a wrong foundation in your students, get them demotivated so they stop or form bad habits that they can't get rid of.
Correct me if I'm wrong, but I believe Lindsey Stirling doesn't hold a Bachelor of Music. Nonetheless she is great at what she does and if she ever want to teach that to others, I'm sure people will be very happy to become her students.
What are your career opportunities as a violin teacher?
A lot of musicians have a mix between performing, teaching and maybe other jobs on music or a different field. In Holland some teachers have a job at a music school and lots of teachers have their own studio. I do recommend to have some entrepreneurial skills so you know how to make a simple website and write text on it that will attract the right students in your area or online. Focus on the student's needs and desires. Also decide what type of teacher you want to be: a high level teacher who cherry picks students and expects lots of practice and fast progress? Or a very accessible teacher who accepts all levels of playing and ambition? Do you want to focus on children, adults or both? Beginners, intermediate or advanced to aspiring professionals?
Do you want to become a violin teacher when you grow up?
(growing up is not a must)