Elves' Dance by Jenkinson Violin Tutorial | Violin Lounge TV #510
This Elves' Dance by Jenkinson is great to practice in different tempi and with different bowing techniques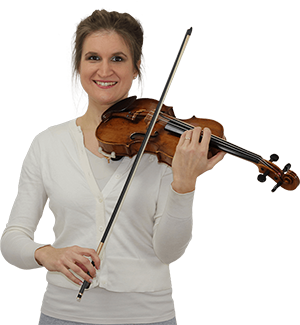 Hi! I'm Zlata
Classical violinist helping you overcome technical struggles and play with feeling by improving your bow technique.
Play this Elves' Dance by Jenkinson at different speeds using my free online metronome. Start with a slow collé like spiccato at 60 BPM and build it up from there to 100 BPM. 
From 100 BPM it starts to become sautillé. Build this up to 160 BPM.
You can use a jumping bow technique, but you can also practice this piece tremolo.
Would you like my guidance to learn these bowing techniques and practice them with fun pieces like this? Join my Violin Bowing Bootcamp right here.
For effective practice use the dynamical sheet music and backing track in the Tomplay app. Get a free trial and 30% off if you join through http://www.violinlounge.com/tomplay and use the discount code VIOLINLOUNGE30