Can Your Child (or You) Start Playing the Viola without Playing the Violin First?
Lots of people think that you have to play violin first, before they can play the viola.
The reasons why they think this are:
Viola's are not available in fractional sizes
You need to have some basic skills on the violin before you can start playing the viola
Both statements are not true. I will explain this in a minute…
First I want to point out that the choice of your instrument is crucial for the joy you'll have (or won't have) in making music. Some people think that before playing the violin you have to play piano or recorder or have to be able to sing or have to attend a general music class. This can really ruin your motivation for music. Don't start with an 'easier' instrument first.
When you want to play the violin, just start with playing the violin. That's the best way to learn to play violin :). Sounds logical, does it? All the general music subjects can be weaved into a violin lesson.
When you want to start with viola, get yourself a real viola. For children: Choose a fractional sized viola and not a violin with viola strings on it. It will have the tuning of the viola, but not the typical sound. In the video I show you the difference. You should see them as two different instruments.
There are fractional sized warm and deep sounding viola's available. Don't let a teacher or luthier tell you that they don't exist.
You don't need basic skills on the violin, when you want to play viola in the end. Just as you don't need to play other instruments before you start with the violin, you also don't need to play the violin or other instruments before you start with the viola.
Of course, when you happen to have some basic skills on the violin already, they come in really handy. It's easy to switch from violin to viola or the other way around.
Choose the instrument that you love. It's really important.
Is this video helpful to you? Please let me know in the comments below! If you like it, share it with your friends!
Love,
Zlata
PS: Do you have questions or struggles on violin or viola playing? Post a comment below or send an e-mail to info@violinlounge.com and I might dedicate a Violin Lounge TV episode to answering your question!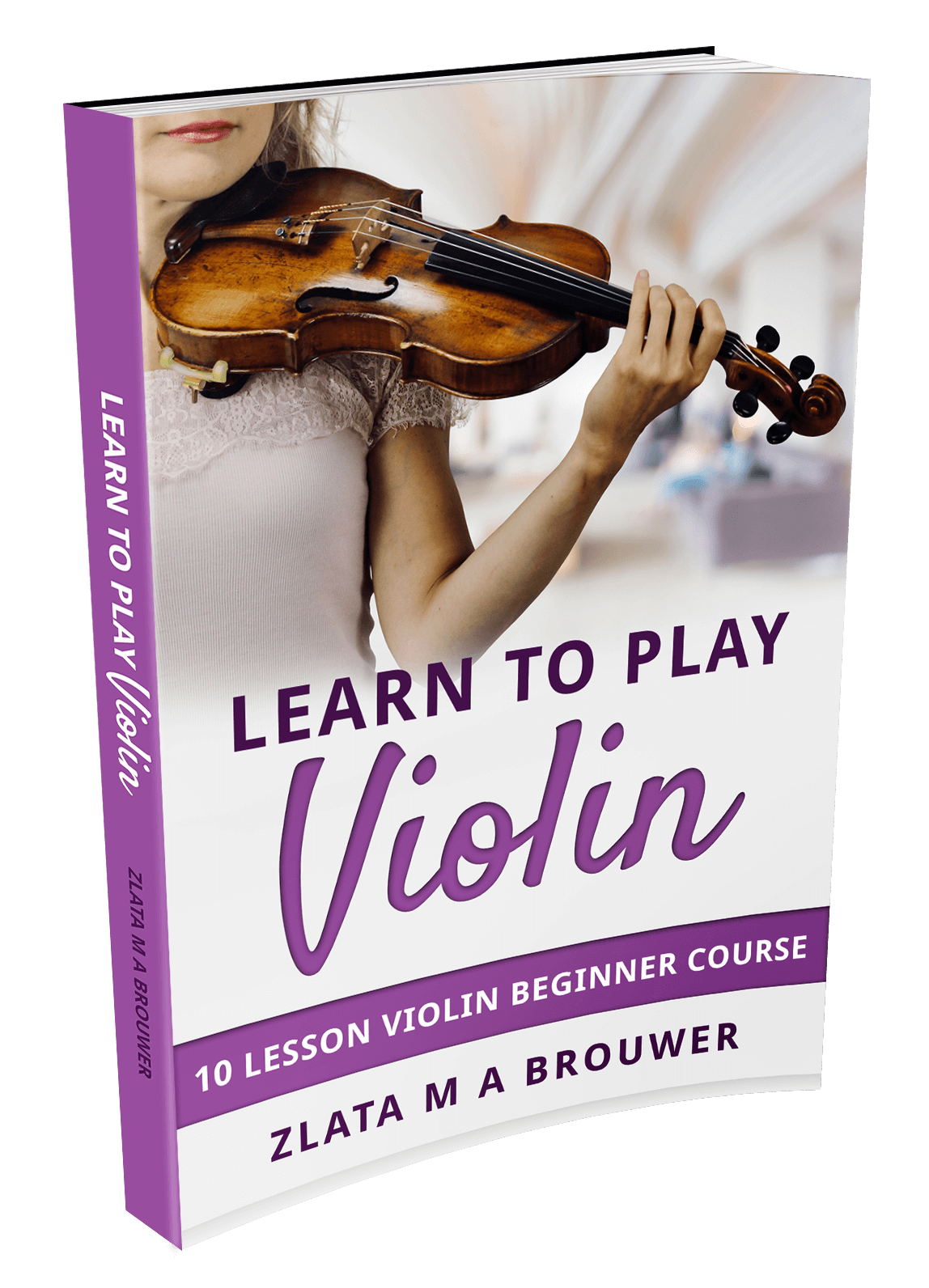 I take you from scratch step by step to your first violin concerto including 40 videos, sheet music and violin tabs.