Violin Lessons with Concert Violinist Antal Zalai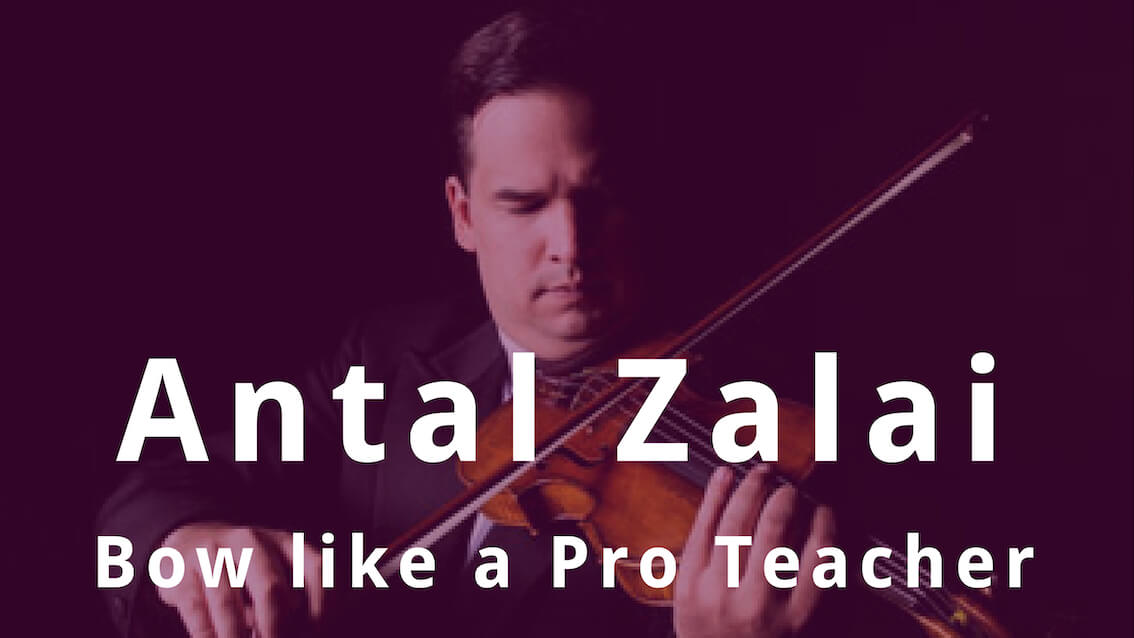 Learn from Antal Zalai​ how to express yourself through music and tell a story with your violin by learning advanced bowing techniques
Concert violinist Antal Zalai is guest teacher in my program Bow like a Pro
"An exceptional violinist, who has perfect technique, beautiful large tone, real musical finesse and maturity as well as noble personality,"
said legendary Russian violinist Igor Oistrakh of his Hungarian colleague,  Antal Zalai, who is fifty years his junior, and who is regarded by his international fan base as an outstanding artist representing the apogee of classical violin playing.
In Bow like a Pro Antal teaches about phrasing, telling a musical story, by developing your bowing technique, vibrato and choosing the right fingering and tools of expression
High level bowing technique and tone creation on the violin are learnable skills
All violin players can learn the techniques and apply them in beautiful music, expressing their emotions through the violin. You just need to know the exact steps to get there from the level you're currently at.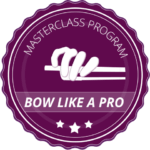 Bow like a Pro is a beautiful place online where you can go anytime you want for step by step lessons and detailed practice plans to learn all possible bowing techniques, create a beautiful tone and express yourself through your music. Enrolling gives you lifetime access to an ever expanding online violin school, where you can focus on HOW you play instead of WHAT you play to boost your current practice routine and lessons.
Click here to read more and enroll!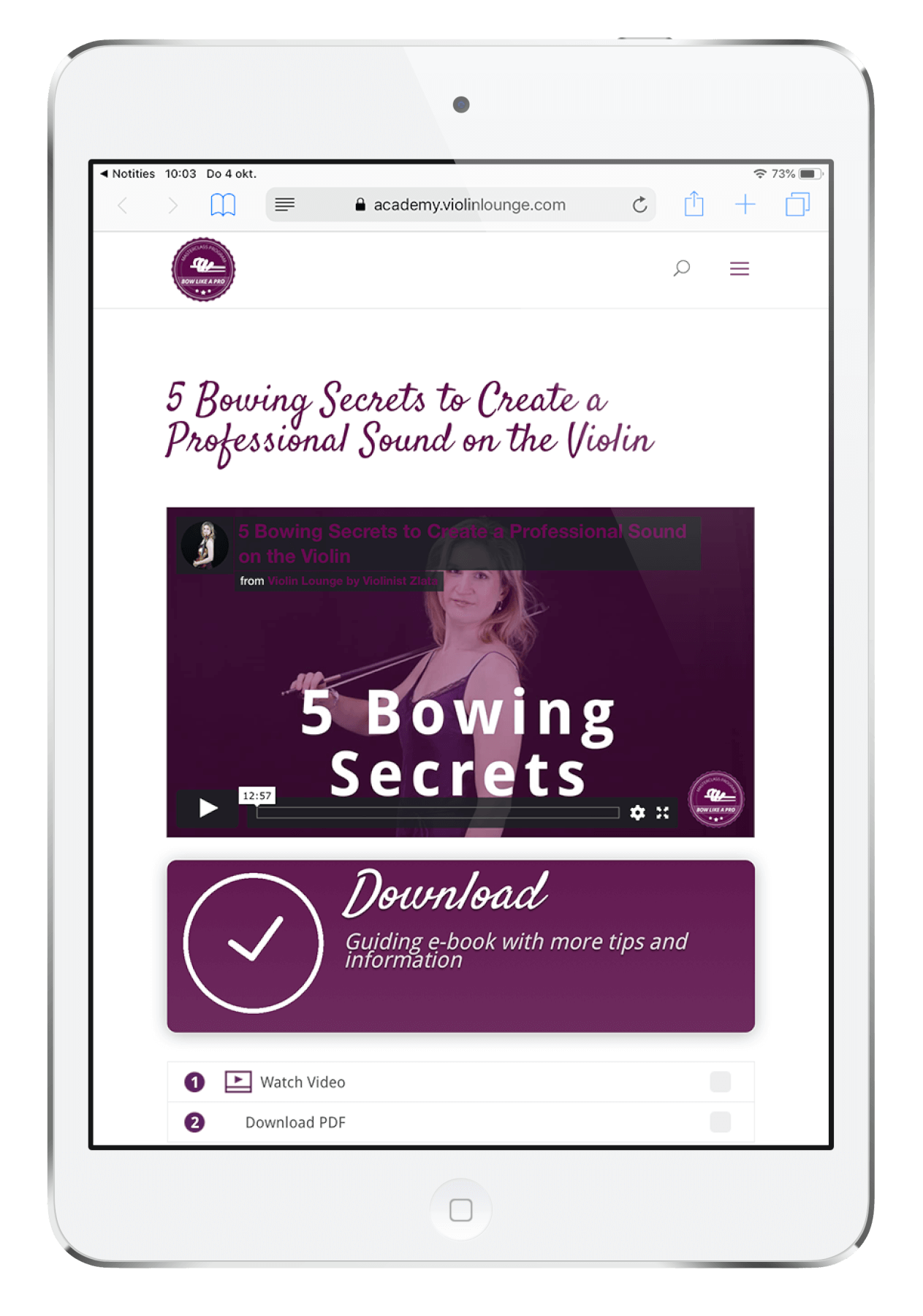 Enjoy my FREE mini Masterclass 5 Bowing Secrets to Create a Professional Sound on the Violin