4 Tips to Play in the Music Lesson as Good as You Really Are and Without Tension
Do you recognize this: You have practiced very hard on a difficult piece and you got some great results. You can't wait for your teacher to hear it… then the lesson starts… you start playing… and it goes really wrong.
In this video I share with you 4 tips to play in the violin or viola lesson as good as you really are… to play in the music lesson without tension.
1) Is the comparison with your results in the lesson and your study results fair?
2) Do you feel comfortable in the presence of your teacher? What to do if you don't?
3) You judge yourself more severe in the lesson than during your hours of practicing?
4) Do you remember what's music about?
Is it useful to you? Please let me know in the comments!
Love,
Zlata
PS: Do you have questions for me on violin or viola playing? Post a comment below or send an e-mail to info@violinlounge.com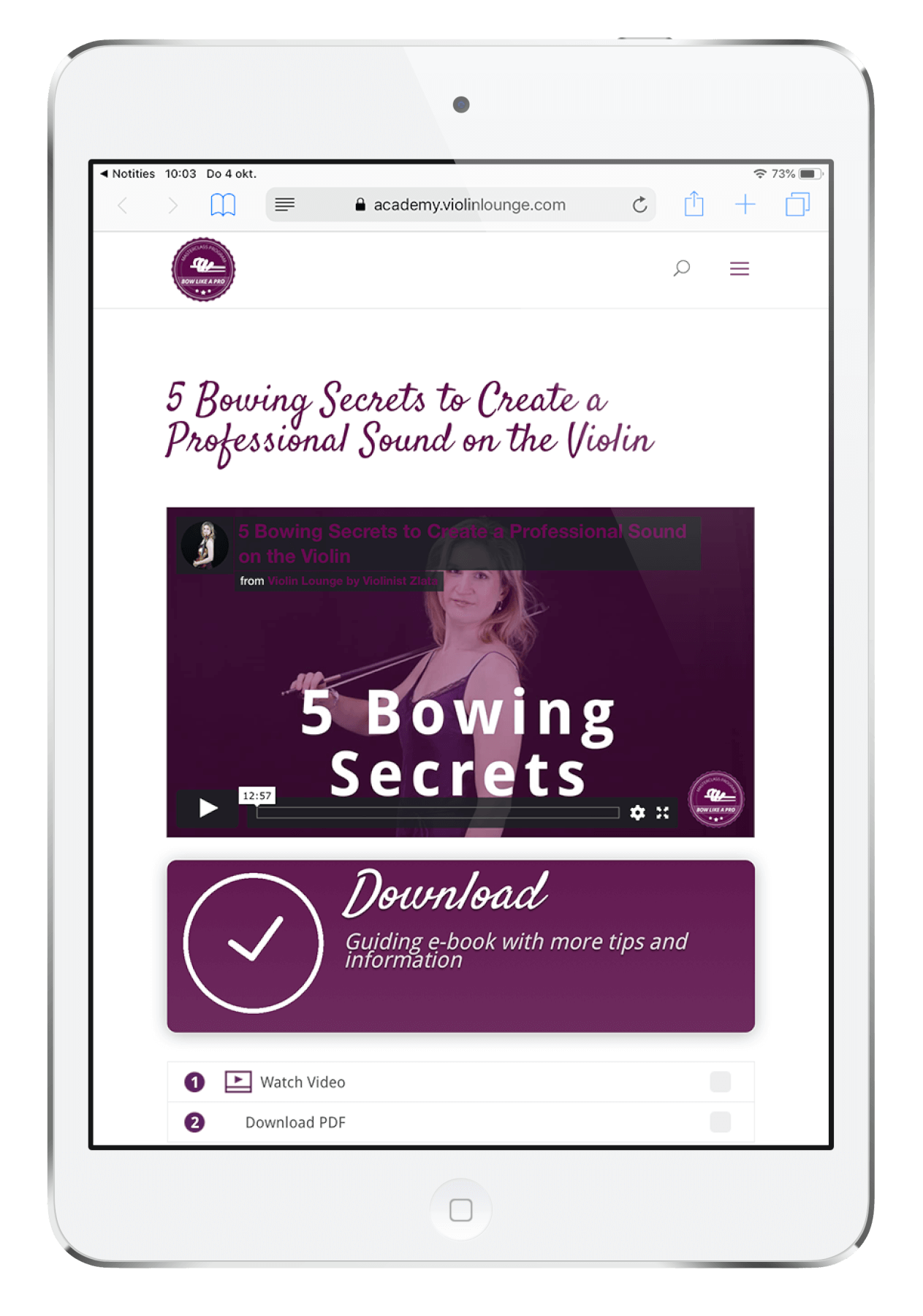 Enjoy my FREE mini Masterclass 5 Bowing Secrets to Create a Professional Sound on the Violin