Sérénade by Leoncavallo violin play along tutorial | Violin Lounge TV #528
Learn to play this beautiful romantic violin piece with this play along tutorial, finger close up and sheet music:
Enjoy playing this beautiful romantic piece for violin and piano
In my course the Romantic Violin you can get the sheet music with my notes and fingerings as well as half an hour video of feedback I got from my teacher Vivien Hoffman. Also you'll learn a wonderful list of other beautiful violin pieces. Click here to read more and enroll!
The Romantic Violin is suitable for beginner to advanced students as we have a variety of difficulty levels and even teach some pieces on different levels. You can watch performance videos, tutorial videos and finger close ups. Also you can play along with just the piano accompaniments, so you can perform to your friends or have a great musical experience at home. With the Soundslice software you can play at any speed and loop difficult bits to practice effectively.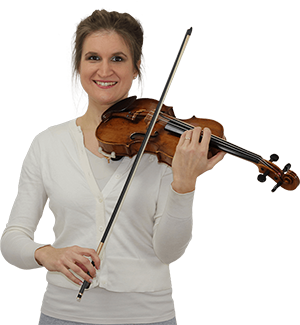 Hi! I'm Zlata
Classical violinist helping you overcome technical struggles and play with feeling by improving your bow technique.