[Video] Practice makes Perfect… does it? Practice Journal Review | Violin Lounge TV #258
Do you have specific goals when you practice?
Do you track your progress daily?
In this episode of Violin Lounge TV I review the Practice Journal, in which you can set specific goals for your practice and track your progress.
In the video I explain how this journal can get you better results from your practice sessions:
I want to mention that I think music is a privilege to learn and to me it is a life long project so don't beat yourself down if you don't see visible results right away. This is an art form we work on learn to embrace and love the process and you'll find yourself achieving another level of playing. Like fine wine, your playing will naturally get better throughout the years! – Brett
What's your biggest takeaway from this video? Share it in the comments below!
The Practice Journal will change the way you practice. Based on extensive research, the journal is designed to help you practice smarter and more efficiently. Included are contributions by world-class soloists and pedagogues, so you can practice like the very best. Side effects may include: faster progress, less stress, time saved and more confidence!
Usefulness

Results

Looks

Price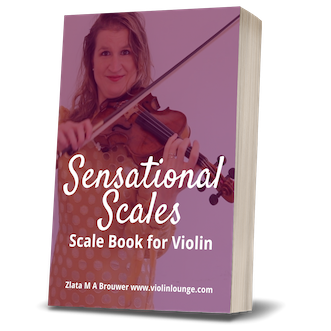 Sensational Scales is a 85 page violin scale book that goes from simple beginner scales with finger charts all the way to all three octave scales and arpeggios