String Review: Pirastro Evah Pirazzi Gold and No 1 E string vs Warchal Amber | Violin Lounge TV #254
After using Warchal Amber for a while I've switched to Pirastro Evah Pirazzi Gold combined with the No 1 E string.
I've always love the warm and rich sound of the Ambers, but the Pirastro's give me a better response on the (golden) G string and generally have a larger tone.
Watch this video for the full review:
Here's where you can buy the strings I mention in the video:
Click here to buy Warchal Amber strings.
Click here to buy Pirastro Evah Pirazzi Gold strings.
Click here to buy Pirastro No 1 E string.
What are your favorite strings and why? What strings have you tried and how do they compare? Share it in the comments below!
Love,
Zlata
PS: Do you have questions or struggles on violin or viola playing? Post a comment below or send an e-mail to info@violinlounge.com and I might dedicate a Violin Lounge TV episode to answering your question!
Full tone

Warm sound

Durability
Full tone

Warm sound

Durability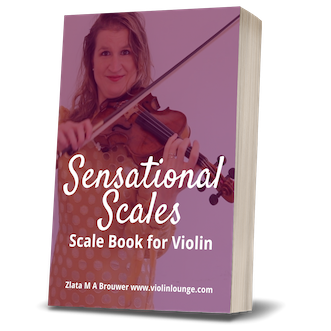 Sensational Scales is a 85 page violin scale book that goes from simple beginner scales with finger charts all the way to all three octave scales and arpeggios