DVD Review: The Secrets of Tone Production by Simon Fischer | Violin Lounge TV #274
Review of the DVD box created by Simon Fischer about making a beautiful sound on your violin by playing with proportions.
Improve your bowing technique by balancing weight, speed and contact point.
Get optimal resonance on your violin by playing with proportions
The DVD box shows countless examples of Simon working with students to improve their bowing and tone production on the violin, viola, cello and double bass. Also he explains how your instruments works and how sound is to created, so you can optimize your sound yourself.
They key to constantly improve your violin playing, is to play with proportions. In tone creation, play with speed, weight and contactpoint. In vibrato, play with wide or narrow and speed. In spiccato, play with height and length.
This DVD box teaches a great basis to developing a good bowing technique and tone creation. If you're looking for a program that discovers this, but also covers learning all possible bowing techniques in classical musicwith examples from the greatest violinists, consider 'Bow like a Pro'.
Two discs, total time 4 hours 10 minutes. Includes: quality of sound, resonance, isolating the elements, playing musically, proportions, bowing parallel to the bridge, making the perfect change of bow, the qualities of the bow, hair and string…and much more.
Part 1: Knowing the instrument
Part 2: Five fundamental tone exercises
Part 3: Combinations
Join internationally-renowned violin teacher Simon Fischer, author of "Basics" and "Practice", as he demonstrates powerful, simple methods of improving tone quality on any bowed string instrument. Simon Fischer plays each exercise and works with twelve students, aged 11-20, as they meet the exercises for the first time on the violin, viola, cello and bass. The smallest amount of work on these simple exercises brings immediate results. Just practice them for a little bit and you will see for yourself. Or teach them to your students and see how quickly their tone is transformed.
Quality

Lenght

Understandable

Price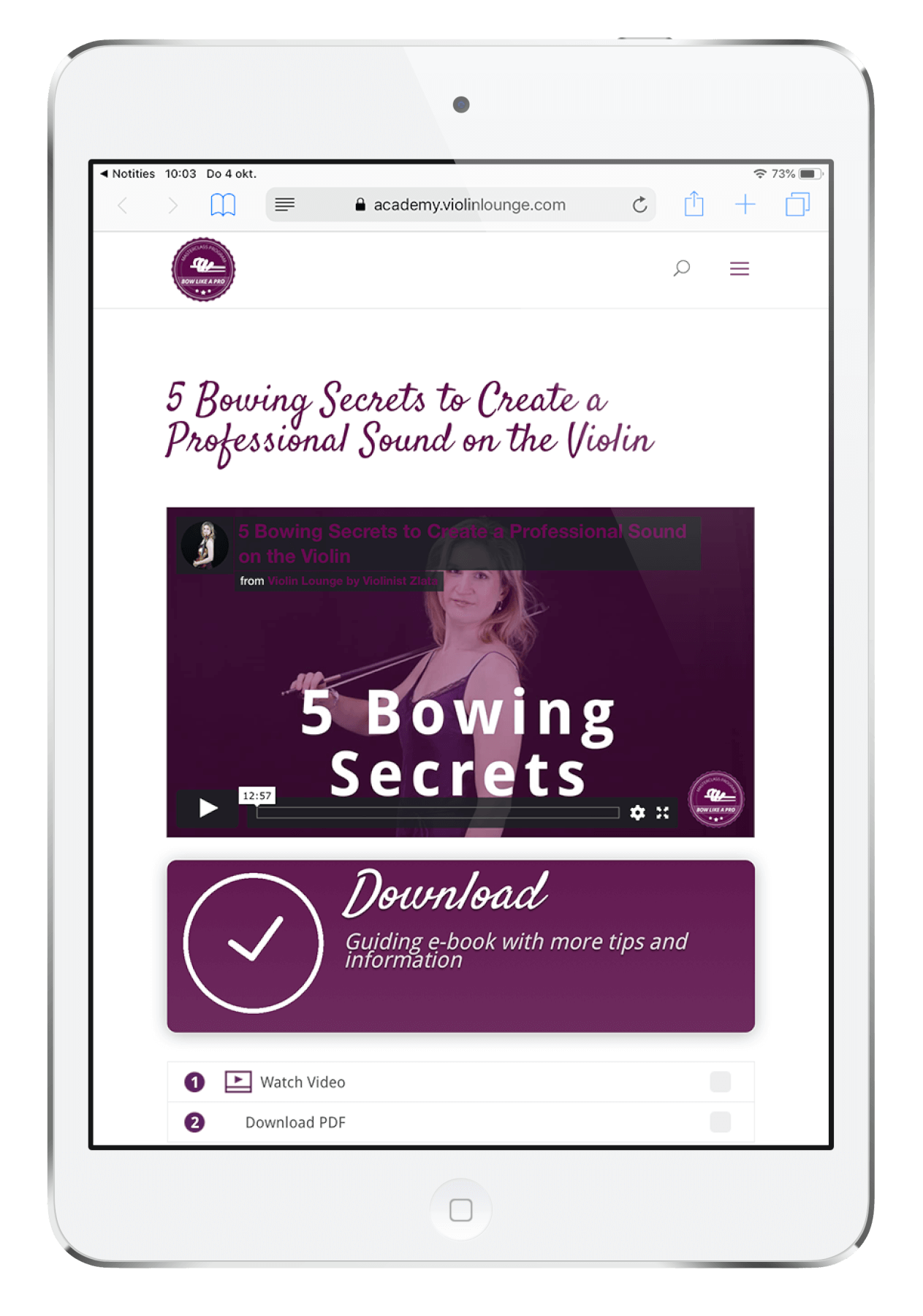 Enjoy my FREE mini Masterclass 5 Bowing Secrets to Create a Professional Sound on the Violin