Salut d'Amour (Liebesgruss) op 12 by Edward Elgar
Performed by Zlata Brouwer (violin) and Carmen Stefanescu (piano)
Salut d'Amour by Edward Elgar (violin and piano)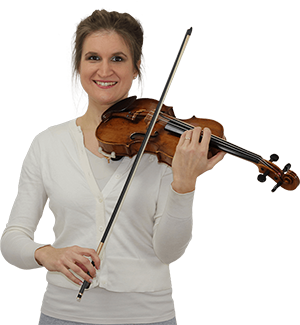 Hi! I'm Zlata
Classical violinist helping you overcome technical struggles and play with feeling by improving your bow technique.
Elgar finished the piece in July 1888, when he was romantically involved with Caroline Alice Roberts, and he called it "Liebesgruss" ('Love's Greeting') because of Miss Roberts' fluency in German. On their engagement she had already presented him with a poem "The Wind at Dawn" which he set to music and, when he returned home to London on 22 September from a holiday at the house of his friend Dr. Charles Buck in Settle, he gave her Salut d'Amour as an engagement present.
The dedication was in French: "à Carice". "Carice" was a combination of his wife's names Caroline Alice, and was the name to be given to their daughter born two years later.
I recorded and dedicated this piece in June for the birthday of a special person.
Thanks to the 'Flute orchestral backings & piano accompaniments' for making the piano accompaniment available. Click button below for just the accompaniment, so you can play along yourself.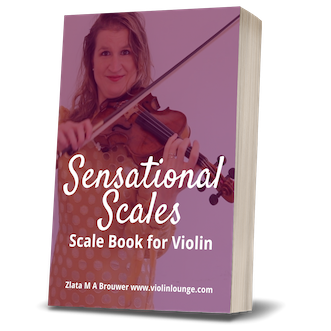 Sensational Scales is a 85 page violin scale book that goes from simple beginner scales with finger charts all the way to all three octave scales and arpeggios