Music Theory
Learn to read notes and understand the music you play on your violin
Learn to sight read sheet music and play the music you love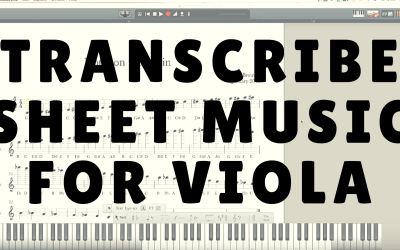 This is the episode a lot of violists have been waiting for!
Do you annoy yourself on the fact that so much beautiful music is available for the violin and that you can buy every song in sheet music, but for the viola you can't find it?
This video explains exactly how you can transcribe violin sheet music for the viola in 4 easy steps.
read more