Let's play Vivaldi's Four Seasons Autumn together | Virtual Orchestra
Join my virtual orchestra of players of all levels worldwide! We're going to play the Autumn violin concerto from Vivaldi's Four Seasons cycle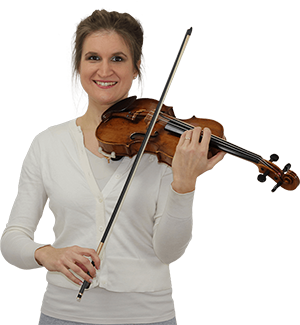 Hi! I'm Zlata
Classical violinist helping you overcome technical struggles and play with feeling by improving your bow technique.
Are you in for the virtual orchestra performance of Vivaldi's Four Seasons Autumn violin concerto?
Here's how it works:
Sign up right here to get all the resources and instructions (no strings attached: you are free to decide not to join if you change your mind)
Practice with the sheet music and backing track
Dress up if you want ;). I got my baroque wig and dress from Feestkleding 365 and warmly recommend this webshop to the Dutchies amongst you
Record yourself with the clicktrack in your headphones
Send me the video file (video link or WeTransfer)
I'll put together a beautiful virtual orchestra performance and publish it on my YouTube channel
Playing level required: the second violin part is possible to play as a beginner violinist. You can leave out fast runs if you want. The first violin part requires third position and the solo part is for more advanced violin players.
Repertoire: Concerto No. 3 in F major, Op. 8, RV 293, "Autumn" from the "Four Seasons" cycle
Deadline: November 10th 2021