How to Play the Violin Comfortably without Pain with Jennifer Roig-Francoli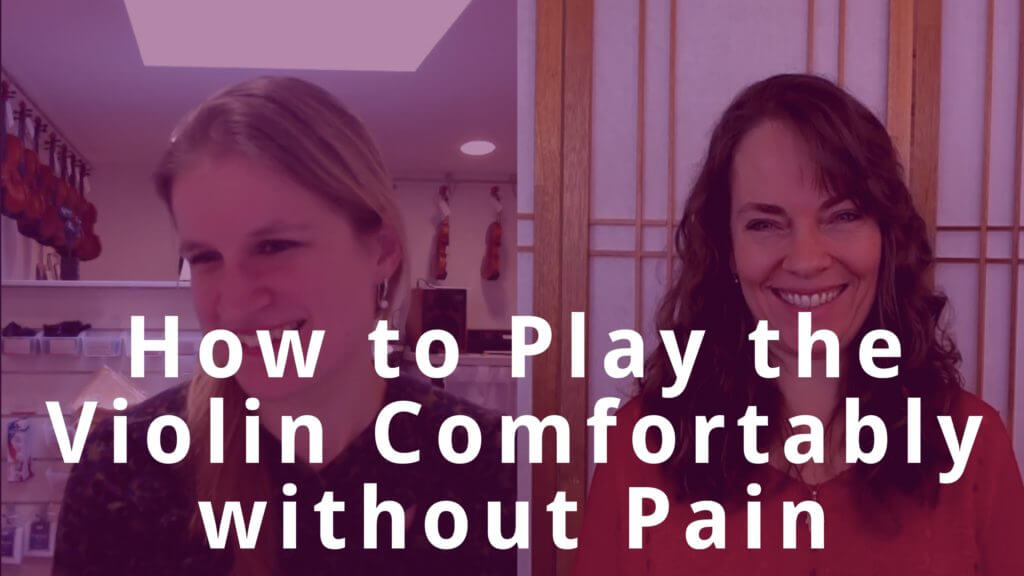 85% of violinists experience pain while playing the violin!
Expressing your emotions through music, fluent bowing, fast playing, playing in tune and inspiring performances are NOT possible when you are tensed up.
Jennifer Roig-Francoli is an inspiring violinist and Alexander technique teacher with a big heart and a lot of love for music. She teaches violinists to play with ease, so they can make beautiful music.
In this interview I'm a guinea pig and get an Alexander technique lesson from Jennifer, which you can follow along. You'll discover how you're breath and movements become more fluent when you focus on ease and not on tension.
After my interview with Jennifer about the mindset for music some time ago, I'm happy to have her back to talk about the physical aspects of violin playing: