Should you take your Violin with you on Holiday?
Should you keep practicing daily or is it even good to leave your violin at home during your holiday?
To get good results on the violin it is NOT absolutely necessary to keep practicing daily on holiday. It can even be good to let your mind and body rest, so the skills you learn can sink in and settle. Also it can refresh your motivation when you're away from the instrument for a week or so.
Oh no, my playing got worse after my holiday!
If you decide to leave your violin at home for whatever reason, you do need a good warm up when you pick up the instrument again. Start with some slow scales and exercises to give your fingers the chance to find their spots again. Take a lot of breaks, because it might be challenging to keep your body relaxed and play fluently.
Avoid this 'shock' by taking your violin with you!
I don't like it when my fingers feel stiff and I need to get back on track. I always want to be 'in shape'. When I don't play I start to miss the violin, emotionally and physically. Apart from enjoying music making, my body just longs to hold the instrument.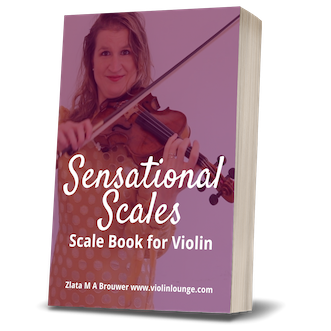 Sensational Scales is a 85 page violin scale book that goes from simple beginner scales with finger charts all the way to all three octave scales and arpeggios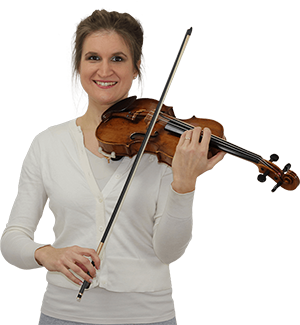 Hi! I'm Zlata
Classical violinist helping you overcome technical struggles and play with feeling by improving your bow technique.
I take a violin set with me, but I don't pressure myself to practice
Being a professional my life is all about the violin. Sometimes I just need a reset and focus on other beautiful things in life. However I know that after some days I miss the violin. For me personally the best is to take the violin, but not push myself to practice. I practice when and what I want. Some holidays I barely touched the instrument, other holidays I played a lot.
Of course it also depends how 'active' my holiday is and how tired I am. If I played a lot right before the holiday, I won't play much during the holiday. If I did a lot of computer work before the holiday, I use the holiday for some good practice.
How do you keep your violin safe in your hotel room?
You noticed perhaps that I talked about 'a violin set'. Nope, I don't take my precious antique violin and awesome Arcus S9 violin bow with me. I just don't want to leave it in an appartment or hotel room. Instead I take an affortable violin and an Arcus S5 violin bow with me. A lot of stories go round about stuff getting stolen from a hotel room. If you do take your precious violin outfit, leave it in a locker or something. If you still feel insecure, make sure the value is at least insured.
Do you take your violin with you on holiday or do you find a break from practicing quite refreshing? Let me know in the comments below!