My new old German violin and it's story
Sometimes you don't find an instrument, but an instrument finds you and this was the case for me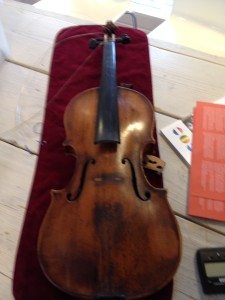 A man came into my violin shop with his granddad's violin. His granddad played in the Royal Concertgebouw Orchestra his entire life during the first half of the 20th century. It was a German violin from 1840. The instrument had not been played on for almost half a century.
When he brought in the instrument, I was enthousiastic about the sound after it's 50 years of silence, but I wasn't really looking for a new violin and I was completely out of money anyway.
Three years the violin has been in my shop…
Clients liked it, but nobody bought it
I didn't really understand why as it was and is so beautiful
The violin just remained there. I had some money issues in those years: I worked 7 days a week, but could hardly pay my bills. I didn't even think about buying this violin… I didn't think about buying anything actually. I was just trying to survive. Dark days.
A couple of months ago I just started playing this violin… I didn't know why…
I think because it had to be silent for decades, so I might bring some life to it. Every day the sound opened up and became more beautiful.
Exactly in the week I played on this violin my shop was so busy and people bought so many expensive (and beautiful!) stuff. Besides that lots of students enrolled in my violin studio. I think I didn't make so much money in one week before. It was crazy… suddenly I could pay my bills again and had something extra.
I pulled money from everywhere, but it was hardly enough to pay for the violin.
I just counted everything I got and could get and did a bid on the violin… way lower than what it was worth according to the luthier's valuation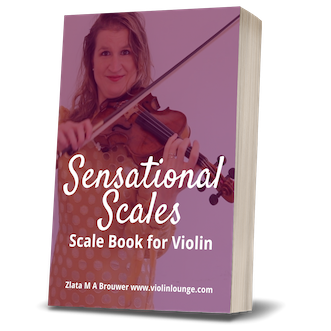 Sensational Scales is a 85 page violin scale book that goes from simple beginner scales with finger charts all the way to all three octave scales and arpeggios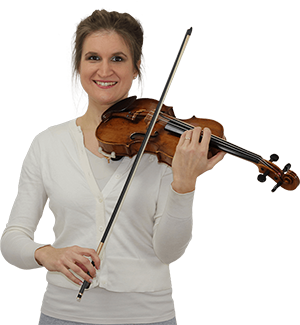 Hi! I'm Zlata
Classical violinist helping you overcome technical struggles and play with feeling by improving your bow technique.
The bid got accepted!
The owner just wanted it to be in a good place. The violin was mine! I was so happy!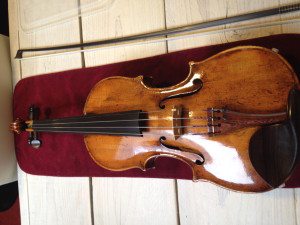 I went to a luthier and had it repaired. In this article you can see the before and after picture.
I enjoy the sound so much. It was an impulse purchase and I didn't even really compare it to other violins. That wasn't necessary…
I knew this violin was for me, the violin knew it was for me, the owner knew it and the Universe made it possible
I hope this story inspires you and beautiful things like this will happen to you too.
This is why I run a violin shop for over ten years: I want to create much more of these stories.
Do you have a violin with a special story?
Share it in the comments below!