Trala App Review: Violin Lessons on your Phone | Violin Lounge TV #269
In this video I review the Trala App which provides violin lessons on your phone, checks if you're playing in tune and tells you if you should play the note higher or lower.
During lessons I tell students to play their notes higher, lower, higher, lower all the time… Isn't there an app for that? Now there is!
The Trala App offers violin lessons on every level and has a big library of sheet music it can check you on.
When you play through exercises in a lesson or through a piece, the app stops you when you play out of tune and tells you to play higher or lower. It's a fast and accurate check on your intonation and you can use it as a beginner as well as when playing violin concerto's (and every level in between).
Practicing with the Trala App is motivating, playful and fun because of encouraging messages and 'game' like exercises. It's great to combine with private lessons or my online courses to ad some pitch feedback to your practice sessions.
Download the Trala App, test it and share your experience in the comments!
Play your first song in 10 minutes, or accelerate your current practice to new levels. Trala is the only app that can actually listen while you play violin and give real-time feedback!
Trala helps violinists at every skill level, from picking up your first violin to improving your technique and broadening your musical repertoire. Trala also makes a great supplement to private violin music lessons or orchestral rehearsals by making more efficient use of valuable practice time.
Quality

Suitable for all levels

User friendly

Price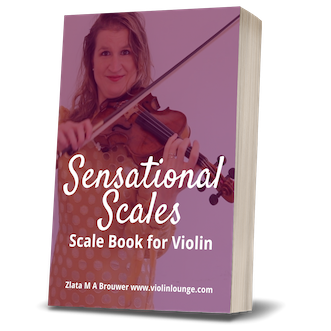 Sensational Scales is a 85 page violin scale book that goes from simple beginner scales with finger charts all the way to all three octave scales and arpeggios