Interviews with Violinists
Let these interviews with violin players world wide inspire you!
We talk about the secrets to playing beautifully, the latest books, handy inventions for violin players and experiences with starting the violin as an adult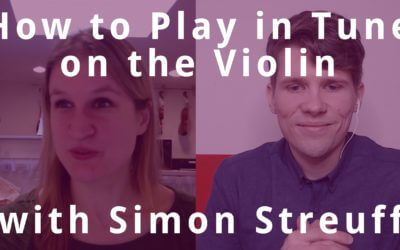 How to improve your intonation on the violin?
The biggest struggle of violinists is to find and hit the right notes consistently
Improving your intonation is not just a matter of practicing more or listening well. You need some good practice strategies.
read more