Violin Articles
Sit back and enjoy articles about how to play violin, how to find a good violin and bow, practice strategies and more!
Are you someone who prefers video, check out my online violin lessons right here!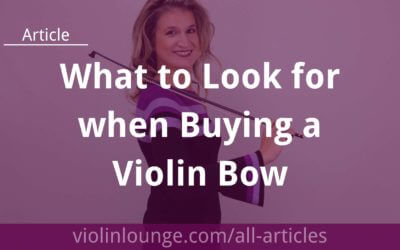 What difference does a violin bow make? While a lot of violin players take a lot of care in finding a good instrument and optimizing it with good strings, they sometimes forget that it's the bow that's really the voice and mouth of your instrument. With the bow you...
read more